Whenever you're talking fitness, the focus is on the workout, the type of exercising, and how to diversify the fitness activities to keep community members coming back. For fitness enthusiasts at any level, there's passing attention given to stretching and cool down activities, but health advocates and fitness experts understand that the fitness experience extends even further. Beyond the weight of a dead lift, or the resistance and incline on the treadmill, relaxation and restoration activities are being prioritized as part of the fitness experience in facilities across the country.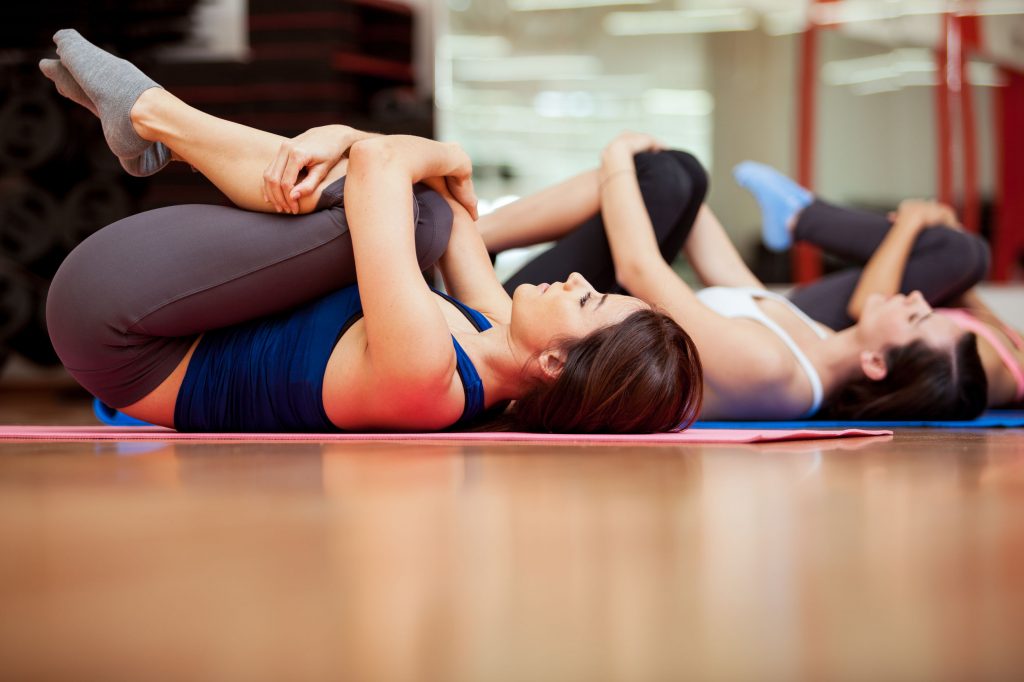 National health guidelines are starting to include recommendations for relaxation alongside exercise and diet. "Making time to unwind and enjoy life is an important part of maintaining good health. Deep relaxation, like meditation, when practiced regularly not only relieves stress and anxiety, but also is shown to improve mood. Deep relaxation has many other potential benefits as well – it can decrease blood pressure, relieve pain, and improve your immune and cardiovascular systems."
"Fitness and wellness facilities are the hub for all types of communities," offered Tim McCarthy, Executive Vice President of Sales and Marketing for Advanced Exercise, a leading fitness design and equipment resource. "More people are spending more time in their fitness center, and the managers of those facilities are adding innovative wellness programs that include relaxation and rejuvenation options to help fill that time and meet additional health needs that end-users are seeking." Since fitness amenities are a priority for attracting tenants, employees and community members, adding innovative health experiences to the standard workout is akin to the "cherry on top" of a particularly tasty sundae.
The Fitness of Relaxation

Unless there's a fully staffed spa available, many facilities are looking at massage chairs, meditation chambers and other relaxation options to extend the fitness experience beyond the workout. Even in office environments and corporate fitness spaces, adding massage chairs to employee lounges, wellness rooms, or quiet unused spaces helps relieve stress (supporting the parasympathetic nervous system), producing a lower heart rate, lower blood pressure, lower cortisol and improved mood. Research shows that spending 15 minutes in a massage chair helps employees come back to work more productive, happier, and operating as better decision-makers.
Respected medical authorities say that "The relaxed body will, in turn, send signals of calm and control that help reduce mental tension." A broader understanding is starting to emerge, where fitness and health isn't just about muscles and movement. It can be just as much about relaxing and "non-movement" in the right ways, after the active exercising is over. "By learning to relax your muscles, you will be able to use your body to dissipate stress."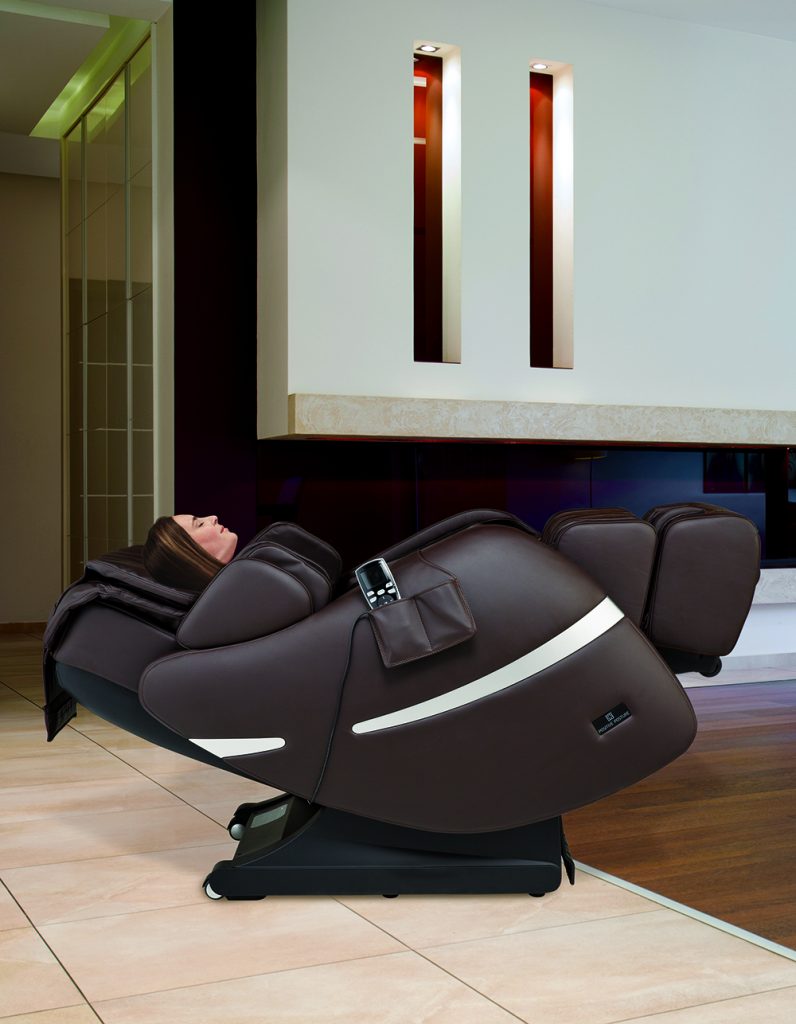 Rejuvenating Health Options
Another trend that extends the fitness experience beyond the workout is cryotherapy. Spending a matter of seconds in sub-freezing temperatures is a popular, convenient and accessible way to build "more energy and focus, a boosted metabolism, improved tolerance to cold and pain, faster-growing hair and nails, younger-looking skin and sounder sleep." Regular users excitedly proclaim: "You will not believe the crazy energy it gives you."
Though cryotherapy options have been used to treat arthritis and other conditions in Japan since the 1970s, "it's only been used in Western countries for the past few decades, primarily to alleviate muscle soreness for elite athletes." Costs for cryotherapy options are coming down, and the technology continues to innovate, becoming more accessible to fitness participants across the board. "We're regularly adding to and adjusting our fitness equipment mix to remain in step with or ahead of marketplace demands, and we've been watching the continued growth and expansion of cryotherapy as a recovery option with interest," continued McCarthy. "Cryotherapy chambers are now available as singular, easy-to-use units that any fitness facility or rec center can operate." No longer an out-of-reach elite option, at local sporting tournaments, cryotherapy sessions are available in trailers, right alongside food trucks and apparel vendors.
Companies like Cryo Innovations are pioneering new whole-body cryo chambers that incorporate on-board safety-monitoring features that are key for regular cryotherapy users in high-frequency environments.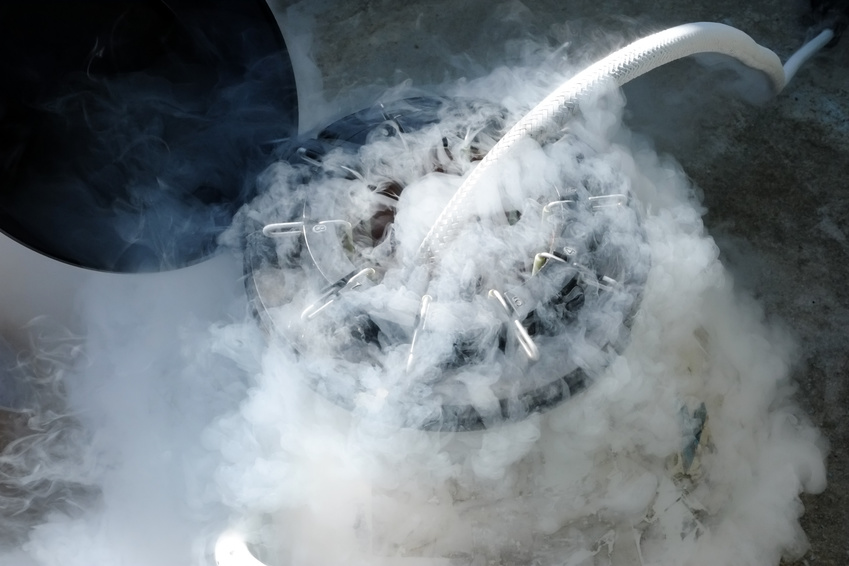 "It is an honor to be able to help so many athletes and fitness enthusiasts across the globe in their efforts for recovery," stated Keith Schienberg, President and CEO of Cryo Innovations.
Replacing low-tech ice packs and ice bath options, cryotherapy benefits include muscle pain relief, reducing swelling, alleviating sprains and joint stiffness. The treatment usually only last between 1.5 to 3 minutes, and the cold air does not contain any moisture, so the temperature is easily bearable. It is said that "towards the end of the treatment you may get a pins and needles sensation, but it'll disappear immediately after leaving the cryochamber."
The Advanced Exercise team stands at the ready to help extend fitness experiences to include innovative relaxation and recovery options for your fitness-friendly community. With strong expertise in designing and equipping fitness spaces for any and all interests, Advanced Exercise consultants can help identify, clarify and create those exceptional community qualities that set your offerings apart from the crowd.
About Advanced Exercise
Founded in 1986, Advanced Exercise is a leading fitness equipment and facility design resource, combining more than 30 years of design expertise with access to top fitness, wellness and recreation equipment brands to help clients create fitness experiences specific to the needs of their distinct communities. Advanced Exercise fitness consultants work with clients to maximize the use of available space in any facility, sourcing the best new or used equipment solutions for diverse ranges of fitness amenity end users. For more information on fitness equipment and facility design services, visit www.advancedexercise.com or call 800-520-1112 to connect with one of Advanced Exercise's experts.