The concept has been proven time and time again — performance levels increase with coaching and encouragement. In athletics and fitness this is especially true, and personal coaching programs have flourished as a result.
Over the past few years, technology has allowed personalized coaching programs to become digitized, creating virtual classes and viral followings for certain fitness programs. However, the fitness fervor dies down when complaints surface about subscription fees that rival premium gym fees, limited libraries of stale content or inconvenient class times for true "virtual participation" experiences.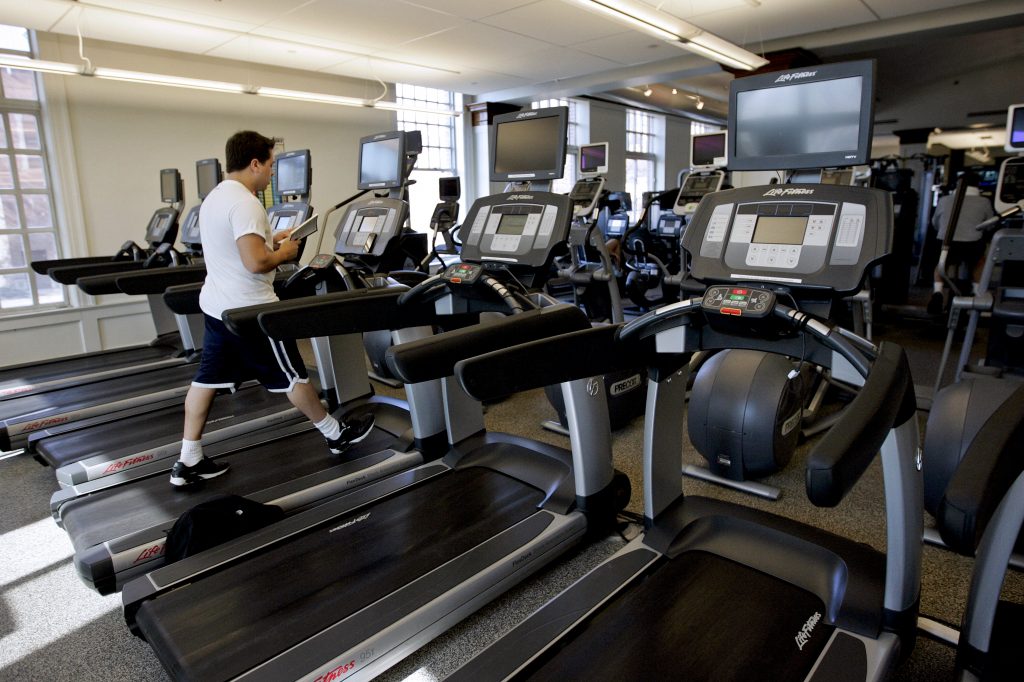 Cost and convenience are probably the two biggest issues for virtual personal fitness coaching. You can get a generalized personal fitness app like CrunchTime or Daily Burn for as little as $10 per month, but the training programs are very generic, basically offering the same type of training that old exercise VHS tapes and DVDs did. Classes are once-daily, and if you miss the live classes, you can catch a recording later in the day. Not an overly-compelling option when participants are looking for a personalized, custom coaching climate.
For equipment-specific programming like The Mirror, FightCamp or Peloton options, subscribers will pay between $30 and $60 per month just for the programming (in addition to the equipment needed to use the programming). Those rates can be a big turn-off for many would-be participants.
Individuals are looking for better answers, and fitness facilities are looking for commercial solutions to help keep participants engaged.
One well-known commercial fitness company, industry leader Life Fitness, is trying to create the best of both worlds by offering a highly-customizable on demand fitness programming platform, for no additional cost. Have they done it? Let's take a closer look and see.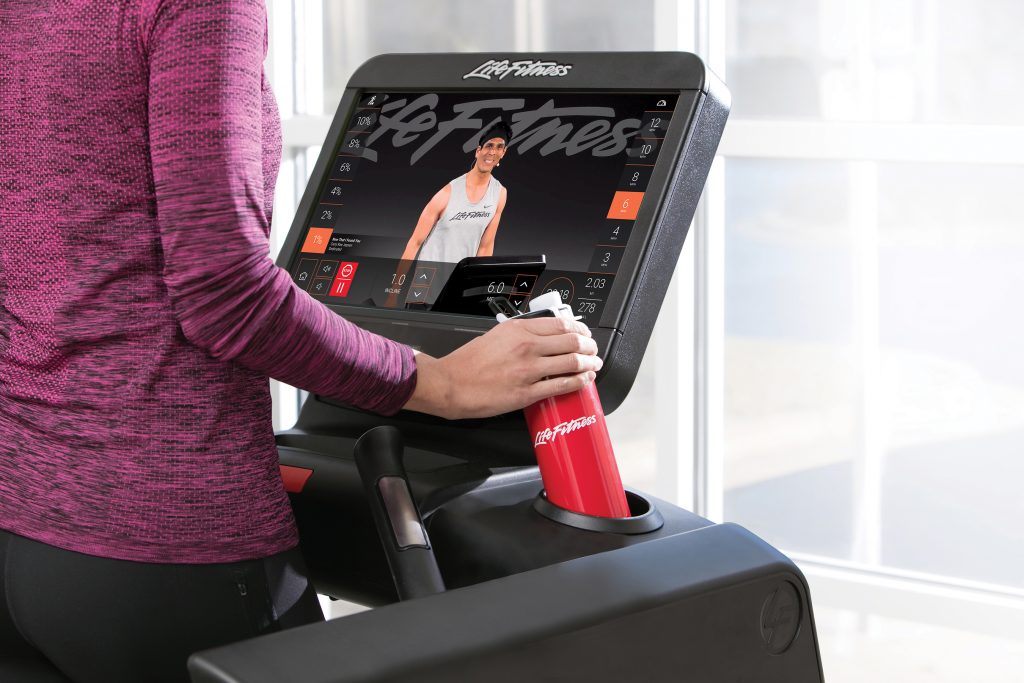 Similar to other popular on-demand fitness programs, Life Fitness On Demand has a range of classes for exercisers of all fitness levels. The programs are easy to access and use, and are both personal and on-demand, not recordings of previous group classes. "It feels like personal, one-on-one coaching at the touch of a button," says Aaron Strand, an avid Life Fitness On Demand user.
The beauty of the Life Fitness customization goes beyond personal motivation for the user, as the programming is built into the equipment pieces. When you select Life Fitness On Demand options on a PowerMill Climber, you'll be subject to a personal, on-demand PowerMill workout. "Many of the fitness centers we work with are unsupervised and do not have personal training or coaching," says Bruce Schlagel, vice president of sales for Advanced Exercise, a leading commercial fitness distributor that helps facilities design and equipment fitness spaces of all types, "and virtual, on-demand programming is a great solution for non-staffed fitness locations. The popularity of personal coaching and the motivation it creates is evident, and it's being brought into gym environments more and more, but some of the cost and convenience factors have been barriers, until now."
With the exception of Life Fitness's high-end cardio equipment, no other competing products have On Demand workouts built into the product. And the real kicker is that there are no subscription fees. You read that right, no subscription fees (with continuously fresh content).
The Life Fitness video library is available exclusively on connected Discover SE3 HD consoles, which are the interactive screens used on Life Fitness upright bikes, recumbent bikes, treadmills, cross trainers/ellipticals, arc trainers and PowerMill Climbers.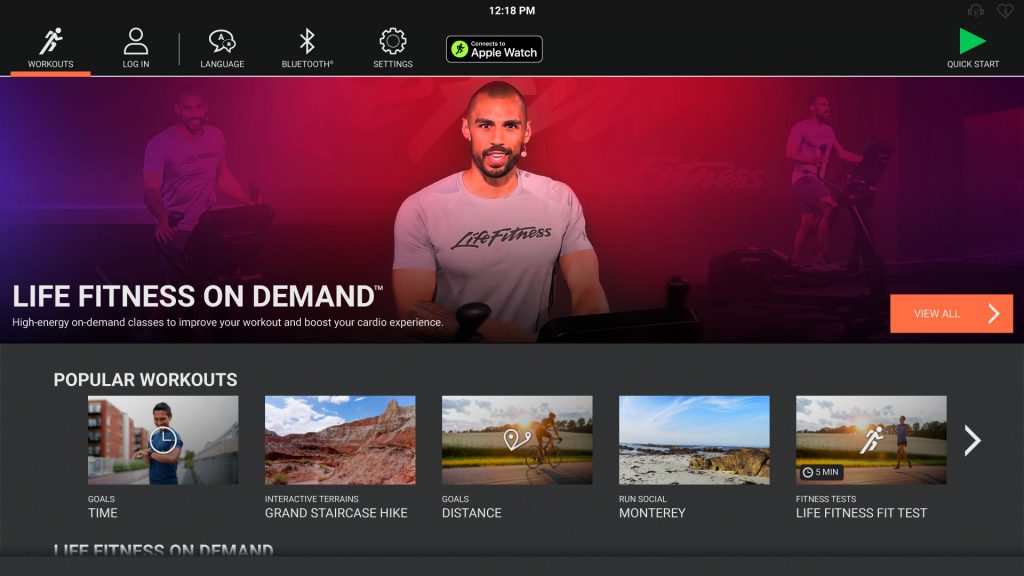 To develop their on-demand platform, Life Fitness conducted extensive research to determine the key factors in creating a "consistently captivating experience" and then the company implemented those findings in the digitally-advanced layouts and workouts available through its On Demand platform.
The one thing that is required to offer this smooth, custom, interactive experience: a solid, reliable internet connection. While not something that Life Fitness can provide, the quality of the internet connection is critical to any streaming video experience, especially an on-demand fitness training programming platform.
All Life Fitness Discover SE3 HD consoles ship from the factory with the capability to access Life Fitness On Demand, and end-users can activate the platform via Halo Fitness Cloud or through the console directly.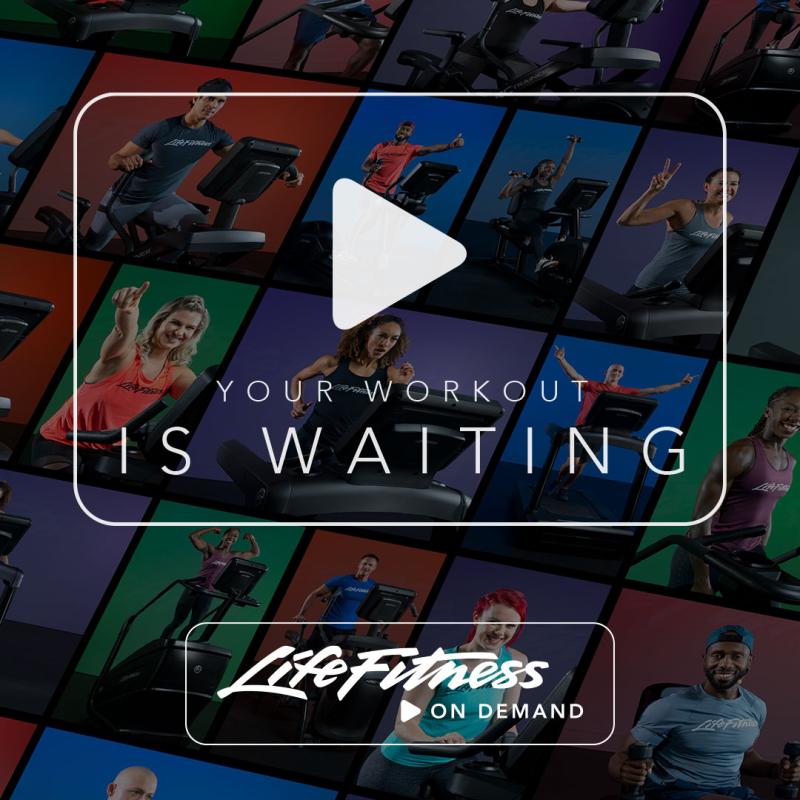 By far and away the biggest advantage of the Life Fitness On Demand platform is that it provides a popular mix of classes with motivating instructor-led workouts (and the instructors are just as dynamic and diverse as you'll find in any competitive program) for NO ADDITIONAL SUBSCRIPTION FEE. It's stated above, but it bears repeating – as the added value equates to a big competitive advantage if users don't have to shell out $600+ per year for programming access.
"Fitness centers are promoting the no-cost on demand programming to new apartment seekers, and it's equally compelling to multi-tenant corporate gym members," added Erik Hillestad, an Advanced Exercise fitness design consultant. "On-demand options that are personalized and customized are motivational for exercisers. It's push-button convenient, built into the equipment, and leads to a better workout for users, since having an on-demand trainer pushes you to work harder than you normally would on your own."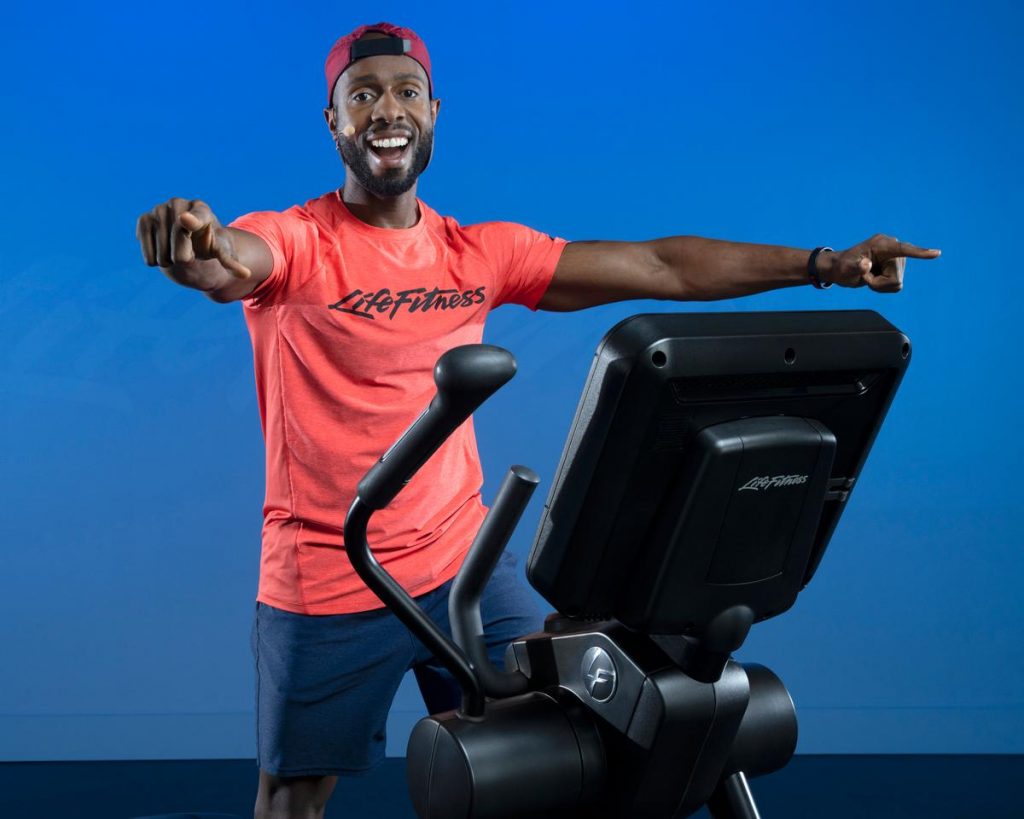 Wanting it all, and wanting it now, isn't just the purview of Queen band members or Willy Wonka characters, it's the overwhelming value system of our society.
With the popularity of personal fitness coaching options being deployed in the fitness arena today, combined with the convenience and cost-savings that can be had when that programming is integrated into equipment, fitness centers across the country are considering on-demand options that keep participants coming back more often and staying longer to get more out of their fitness experience. There are lots of ways to put the pieces of the puzzle together, but it looks like Life Fitness does the heavy lifting for you, if you have a solid internet connection.
If you want to explore Life Fitness cardio options and the on-demand programming that comes with the Discover SE3 HD console, the Advanced Exercise team can easily help. With strong expertise in designing and equipping fitness spaces working with any community needs, budget, and product mix expectations, Advanced Exercise consultants can help create an innovative, digitally inclusive and inspired fitness environment.
About Advanced Exercise
Founded in 1986, Advanced Exercise is a leading fitness equipment and facility design resource, combining more than 30 years of design expertise with access to top fitness, wellness and recreation equipment brands to help clients create fitness experiences specific to the needs of their distinct communities. Advanced Exercise fitness consultants work with clients to maximize the use of available space in any facility, sourcing the best new or used equipment solutions for diverse ranges of fitness amenity end users. For more information on fitness equipment and facility design services, visit www.advancedexercise.com or call 800-520-1112 to connect with one of Advanced Exercise's experts.