A fitness center can have the newest and most innovative equipment around. But if no one is using it, does it matter? How do you not only attract clientele but also thoroughly engage them enough to entice them to come back, stick around, and sing the praises of the fitness center amenity?

That's where Fitness Managed Services come in. Fitness Managed Services professionals can help with every aspect of designing and equipping fitness spaces for all interests (making sure that the capacity, design, equipment, and program options fit the community population needs), and then supplying the trained personnel, management and leadership to bring fitness programs to life and build community engagement around the investment.

"Having qualified and educated individuals running your fitness programs and facilities is essential," says Micaela Robinson, Regional Director of Business Innovation for Elevation Health, a well-respected fitness managed services leader for nearly 30 years. "Creating happier and healthier individuals is a key factor to ensuring they want to keep coming back, they enjoy and appreciate the investment in fitness, and they understand what it adds to their lives."


A robust fitness program or facility is a highly sought-after perk, for residential communities wanting to attract and retain tenants, for businesses looking to implement employee wellness programs, for active aging communities who need specially trained fitness leaders, and even for country clubs who are augmenting their golf and tennis pro staff with fitness professionals who can support members' fitness needs year-round.

"Creating a professional design for equipment and functionality is only part of the process towards engaging end-users in top fitness amenities, as motivating and managing the involved communities in programs, classes and activities can be hugely valuable in maximizing any fitness investment," said Bruce Schlagel, VP of Sales for Advanced Exercise. "We frequently work in partnership with Elevation Health to create fitness facility design, management, and program packages that connect and engage everyone for the best collaborative outcome possible."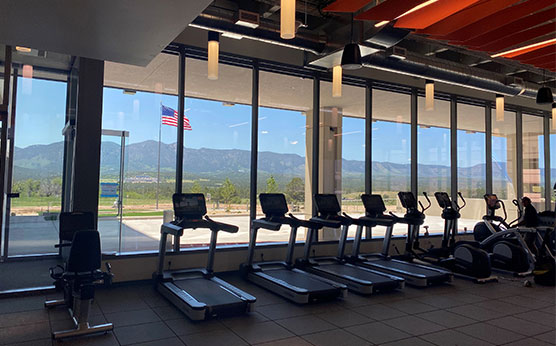 Corporate Fitness Center, Colorado Springs CO – When this client was looking to build a fitness center for staff and their families, Elevation Health and Advanced Exercise worked together on the 5,000 square foot fitness center design and equipment procurement process, with the Elevation Health team staffing and managing the facility.

Managed services can be completely turnkey and help to boost personal program connection and member engagement. Experts can handle everything from complete onsite management, virtual technology programs, consultation on space and equipment, lighting, flooring and HVAC, and equipment maintenance and servicing, as well as all aspects of fitness and wellness programming (group fitness classes, personal coaching, etc.), including event planning.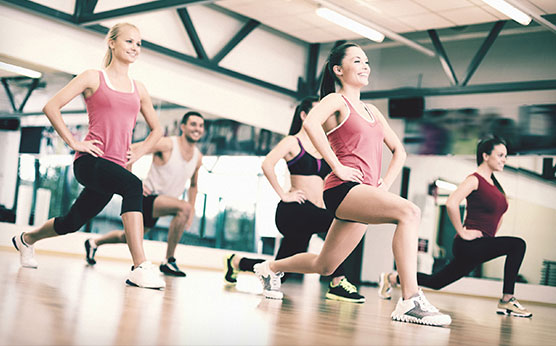 It's really all about expert staffing, which is a particular challenge in today's employment environment. Putting professionals into your fitness spaces, especially those who are human mind-body wellness behavior and motivation experts, can make a world of difference for how often fitness amenities are used and how much they're appreciated by those they were built for. The Elevation Health team members are well-versed in how fitness facilities and the activities that fuel their success are created and sustained, leading to 75% growth rates in engagement and member retention when they're involved.

"People are so overwhelmed with other tasks or jobs, often times the 'people equation' of a fitness center or program gets pushed on to some other department that doesn't have the expertise needed to run and manage a successful program," said Angela Nichols, Elevation Health's Partner and SVP of Business Innovation. "Elevation Health is a true turnkey solution. We can provide a single service such as group fitness classes, to the entire management piece. We will handle any and all parts of the fitness and wellness programs – sign up, payment, making sure instructors show up, group fitness classes, couch-to-5k runs, etc. -- you name it, we can do it."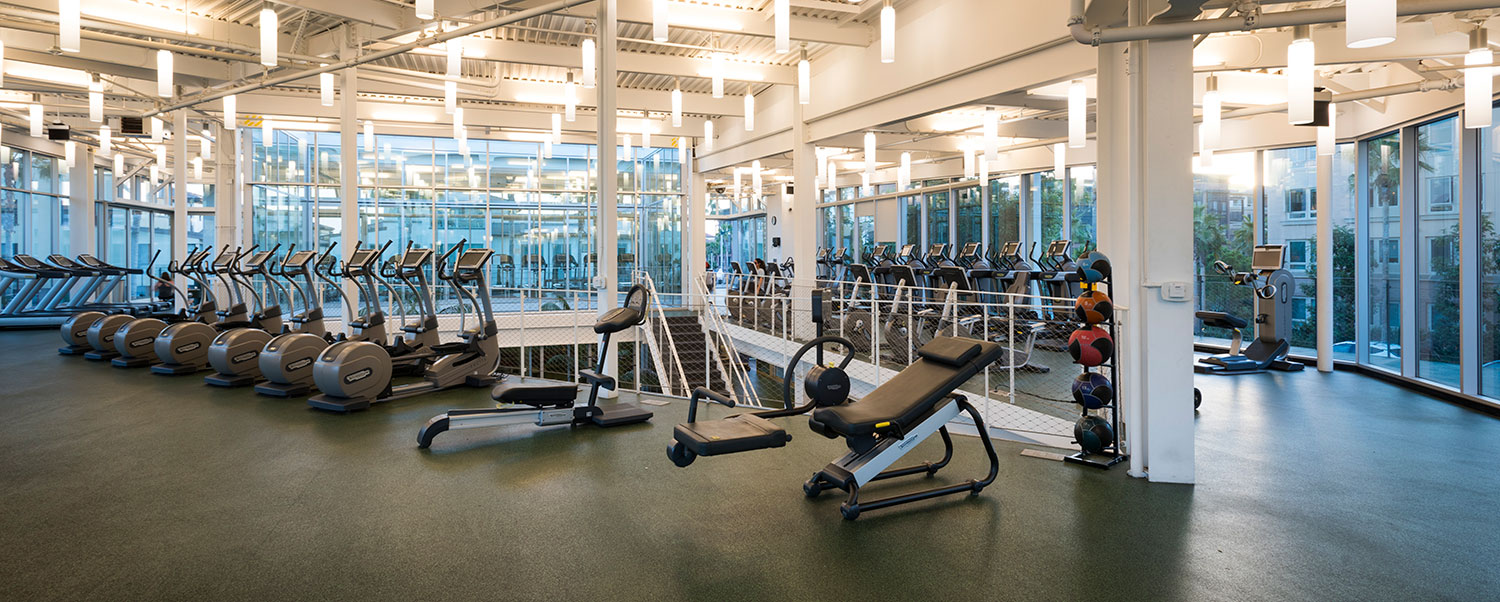 Multifamily Community Fitness Center, Los Angeles CA - As this client invested in a fully equipped fitness center, Elevation Health was called upon to help with flow and occupancy requirements, and to recommend the necessary equipment for the full community's needs. After its completion, Elevation Health was chosen to manage the facility and build engagement amongst community residents.

In addition to having degrees in fitness industry disciplines and nationally recognized certifications, all of Elevation Health's employees have completed the company's own unique in-house training.


Managed Services can be affordable as well, with fees billed on a flat rate per month, not an hourly, basis. From technology platform access only, to a few onsite classes each week, to part or full-time facility management, an increasing number of fitness facilities are finding that outsourcing fitness managed services is incredibly beneficial.

"Clients often just need one fitness class or help with a specific fitness or wellness event, and it's faster, easier and produces better results when fitness experts are engaged to handle that versus asking administration or a committee of volunteers to put things together" added Robinson. "We can also get creative with rewards programs, incentives and challenges that are a great way to engage members. Our goal is to meet the needs of our clients by engaging communities in fitness and wellness activities and helping build stronger usage of and appreciation of the fitness investment."

Whether fitness programs are indoor, outdoor, online or a hybrid combination of all of these, the pandemic has created an environment where more guidance is needed to stay safe, healthy, and engaged in group fitness activities. In addition, with so many staffing challenges happening currently, outsourcing fitness engagement to a trained staffing resource is a ready solution that can save both money and time.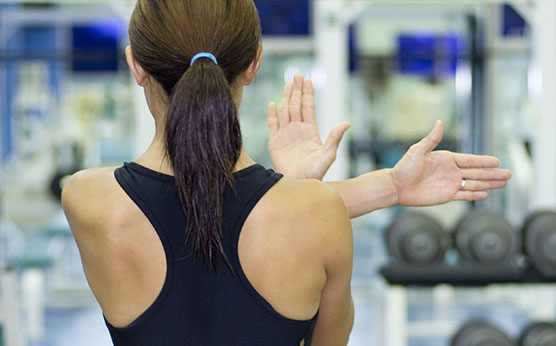 Advanced Exercise and Elevation Health are partners in health and fitness, and our teams stand at the ready to help you with creative ways to innovate, update and showcase fitness facilities and programs of all types. With Advanced Exercise's strong expertise in designing and equipping fitness spaces for any and all interests, and Elevation Health seamlessly completing the people equation and member engagement platform, we can help identify, clarify and create those exceptional community qualities that set your offerings apart from the crowd.
About Advanced Exercise
Founded in 1986, Advanced Exercise is a leading fitness equipment and facility design resource, combining more than 30 years of design expertise with access to top fitness, wellness and recreation equipment brands to help clients create fitness experiences specific to the needs of their distinct communities. Advanced Exercise fitness consultants work with clients to maximize the use of available space in any facility, sourcing the best new or used equipment solutions for diverse ranges of fitness amenity end users. For more information on fitness equipment and facility design services, visit www.advancedexercise.com or call 800-520-1112 to connect with one of Advanced Exercise's experts.