How do you build or refresh a fitness and wellness space to inspire and excite? The details can be more daunting that you think, and the right team of fitness design experts can help you create best-in-class results.

The key to successful fitness spaces is a well-thought-out plan, collaboratively designed to combine your ideas with professional fulfillment. Each fitness or wellness space is as unique as the people it serves, and the creation of the best of these requires a deep understanding of many elements, including goals, location, demographics, space limitations and/or challenges, safety considerations, technology, and budgets (just to name a few).

Putting new life into your fitness space and creating a sought-after destination that engages and inspires community members is a process that takes planning and time. Where do you start? What elements should you be thinking about?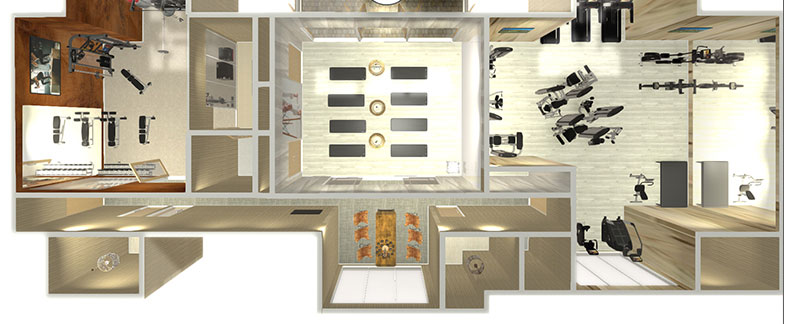 With more than thirty years of design expertise, Advanced Exercise has developed a Fitness Design & Planning Guide that can help you conceptualize and organize ideas and get the right resources in place before you even start your project.

In order to help create the best project outcome possible, this guide lays out the main elements you need to consider, including:

Conceptualizing the Project
Let us help you establish a look and feel that keeps people motivated, welcome and energized. Consider how both your indoor and outdoor fitness spaces can be used and get our experts to help you explore your fitness equipment options. Most importantly, share your inspirations for your design space and set realistic expectations after considering budget, space, technology options, etc.

Engaging the Community
One of the most important elements to creating successful fitness spaces is knowing who will be using them, and what drives that audience. Commercial fitness equipment is far different from consumer fitness equipment, and it is important to match popular trends with traditional favorites. Also, consider whether you want your fitness space to be managed by expert staff or not. So many things to think about!


Organizing the Details
There are many complicated, moving parts that go into creating a fitness center design and it is important to professionally plan for the big picture with fitness experts. Our team lives to help ease the burden and work to bring your ideas to life! There are multiple layers of details that need to be taken into consideration to ensure that the structural elements of the space work with the equipment, technology, flooring, power, layout, etc. Advanced Exercise's design team can help you envision the whole layout with 2D and even 3D renderings that can be adjusted to create the best fit possible.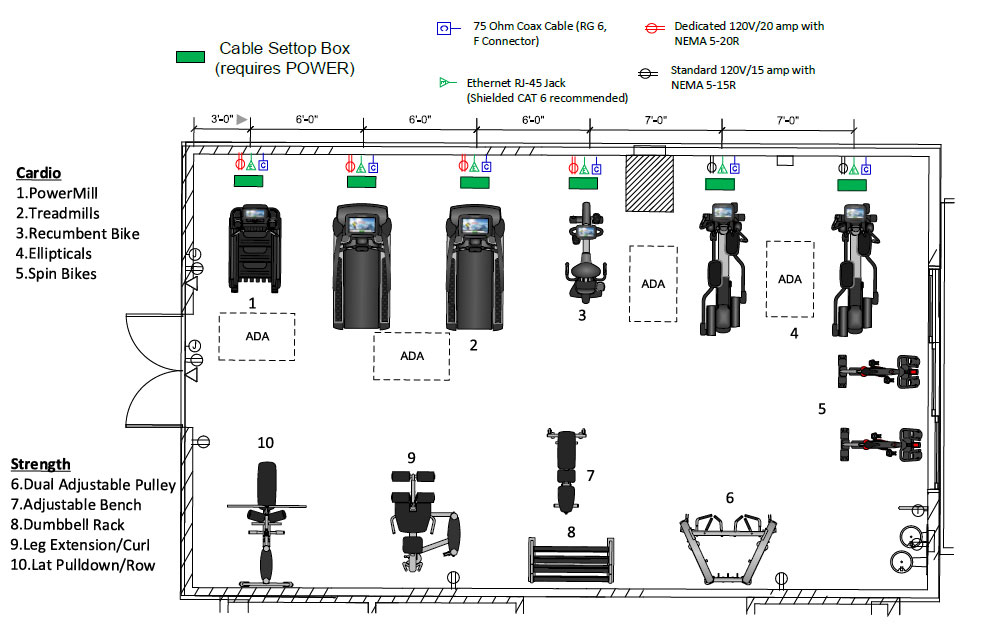 I
dentifying Decision Triggers
Working with professionals is a vital decision to make at the start and it is even more important to make sure that your full professional vendor team is all on the same page. Additionally, an essential first step is to establish budget parameters and manage realistic timelines throughout the fitness design process.

Exploring Equipment Options
Even in smaller spaces, having a versatile set of fitness equipment options is important. The right layout for fitness equipment can make or break a space – so don't leave anything to chance. Additionally, choosing the right level and mix of technology options is an early stage must-do.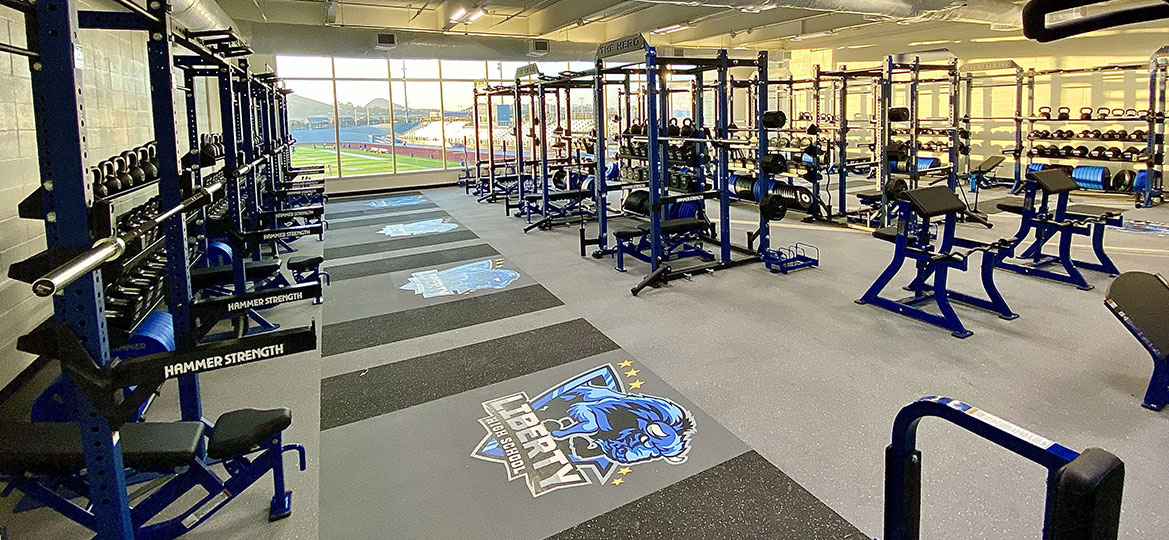 Knowing Your Challenges
From pandemic concerns to streaming technology access and bandwidth sharing, space limitations to timing fluctuations, challenges will arise and need to be managed with help from a knowledgeable team.

Whatever your fitness design needs might be – from complete overhaul to needing a few key pieces of fitness equipment to spruce things up -- the fitness design and equipment experts at Advanced Exercise can help guide you on every step of the fitness design, equipment and fulfillment process.

Get our Fitness Design & Planning Guide and let us help you get started on creating your next fitness experience to advance YOUR community!