Today's generations are all about the "self-care and socially share" mantra, and companies of every size and description are paying attention and capitalizing on that fact, especially where fitness and wellness are concerned. Whether you're a school or a corporate headquarters, an office or a condo complex, creating accessible fitness and wellness spaces that intrigue and inspire can return your investment up to 900%.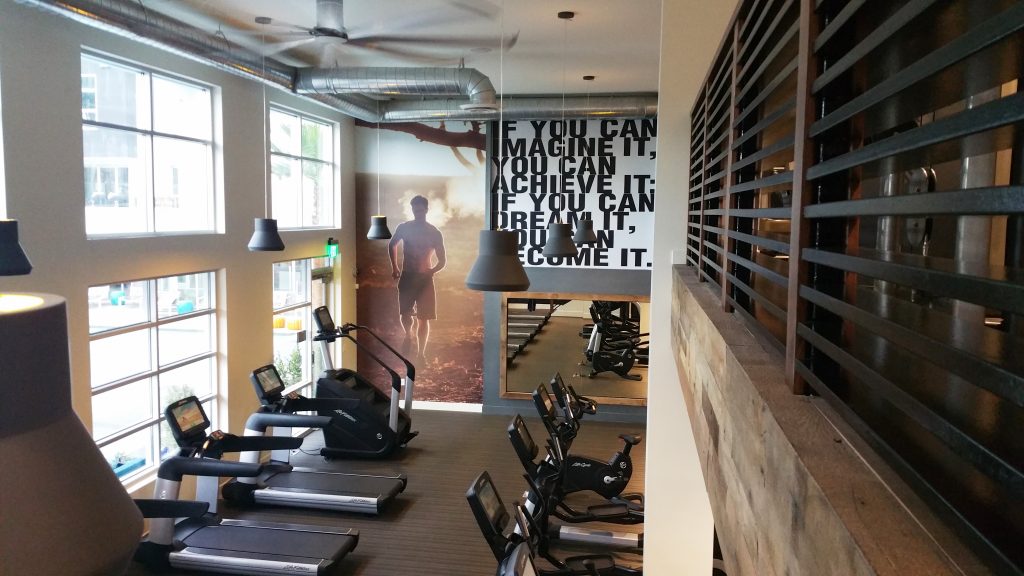 It's not quite the pie-in-the-sky declaration of "if you build it, they will come" but it's close, and every facility that has trending fitness or wellness amenities for its community has the ability to market those features to attract new community members into the fold. Fitness is a sought-after option for multi-family housing, which drives lease percentages, revenues and long-term stability. It's also compelling for athletes and students, guiding school and campus choices. For company employees and office workers, it can sway "take it or leave it" job opportunity decisions. With self-care driving billions of dollars of decisions, facilities who highlight their fitness distinctions are well ahead of the game. Their satisfied constituents share their experiences, sometimes to hundreds or thousands of followers, and the cycle renews, bringing in more of the same. It's human nature, and it's reinforced in the marketing realm on a constant basis.
From multi-family housing communities to hotels and hospitality, fitness options top the charts for "things to look for" when considering where to rest your head at the end of the day. The latest fitness equipment and technology-infused group training experiences feed into the personal motivation behind self-care: addressing both personal fitness and socialization. Millennials and boomers alike care about a sense of belonging where they live, while preserving their own individuality – as the vast majority "want to be by themselves with others."
With cardio and strength, group training and individual fitness options that are "exclusive to residents, offering convenience and the opportunity to build a sense of community," facilities are appealing to residents who want "the option to work out and connect with others, all within the confines of their own residence – and with the cost rolled into the price of rent".
Wellness Where They Work
Corporate offices are learning the same lesson, and many are using fitness and wellness trends to attract and retain high quality employees or, in the case of multi-tenant office locations, tenants. Even if they don't use it often, the availability of a lunch-time workout, providing a break from the office, is compelling.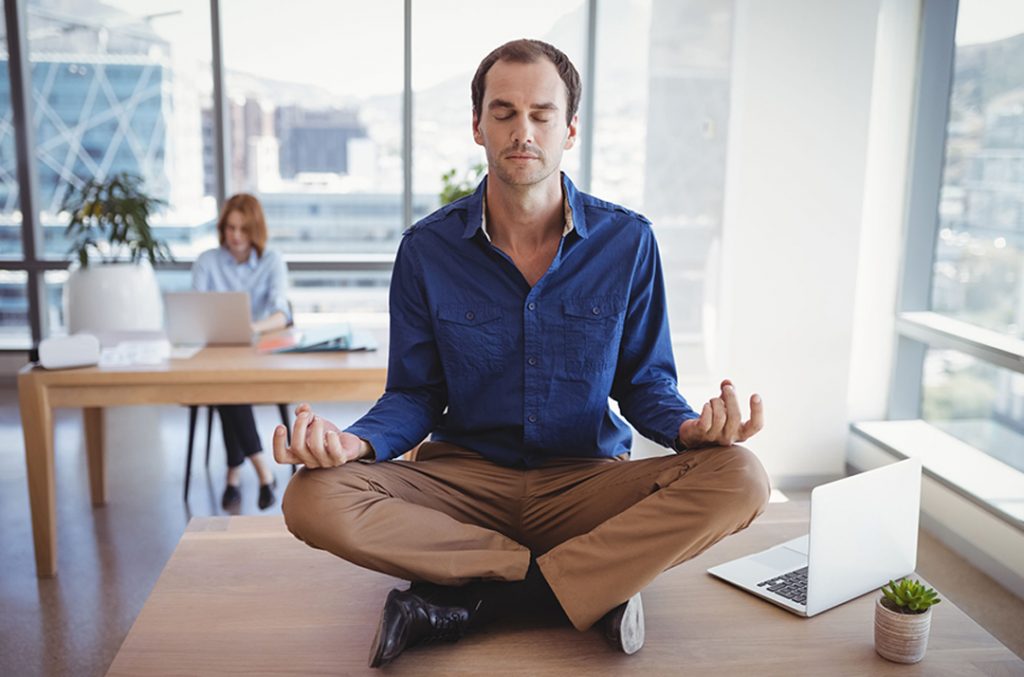 HR departments can claim productivity and stress-reduction benefits alongside the health benefits of having fitness facilities available, and many are extending the fitness and wellness options to include massage chairs, yoga/meditation spaces and recreation (i.e. golf simulators) to their on-site amenities. Who wouldn't want to have a rewarding break after staring at spreadsheets for hours at a time?
Business leaders continually reinforce the importance of caring for your people if you want your company to succeed. If you demonstrate that you can about them, making tangible fitness investments in their health and well-being, that hits an important bullseye for company profitability.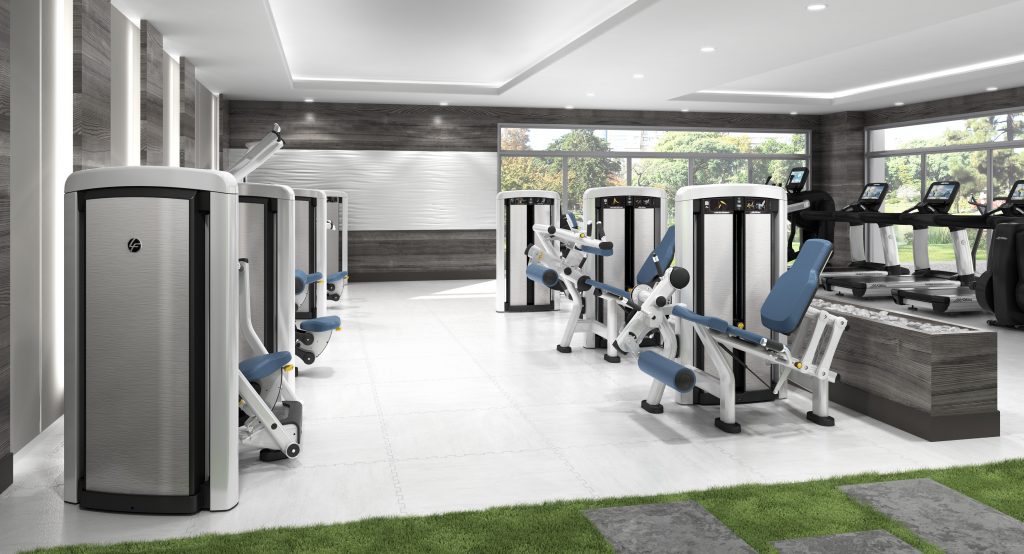 "Workers who feel like their employers care about them may be more cooperative, productive, and happier overall. Announcing that you are opening a private gym specifically for employee use could boost employee morale – it's a clear indication of the company investing in its employees."
For some work environments, fitness and training facilities are a necessity of the job. Police officers and other first responders need high quality fitness options to keep in top shape for the strenuous jobs they do. In cases where communities invest in the right fitness features for their first responders, it can literally help save lives, not to mention attracting and retaining high quality employees in those notoriously high-churn roles.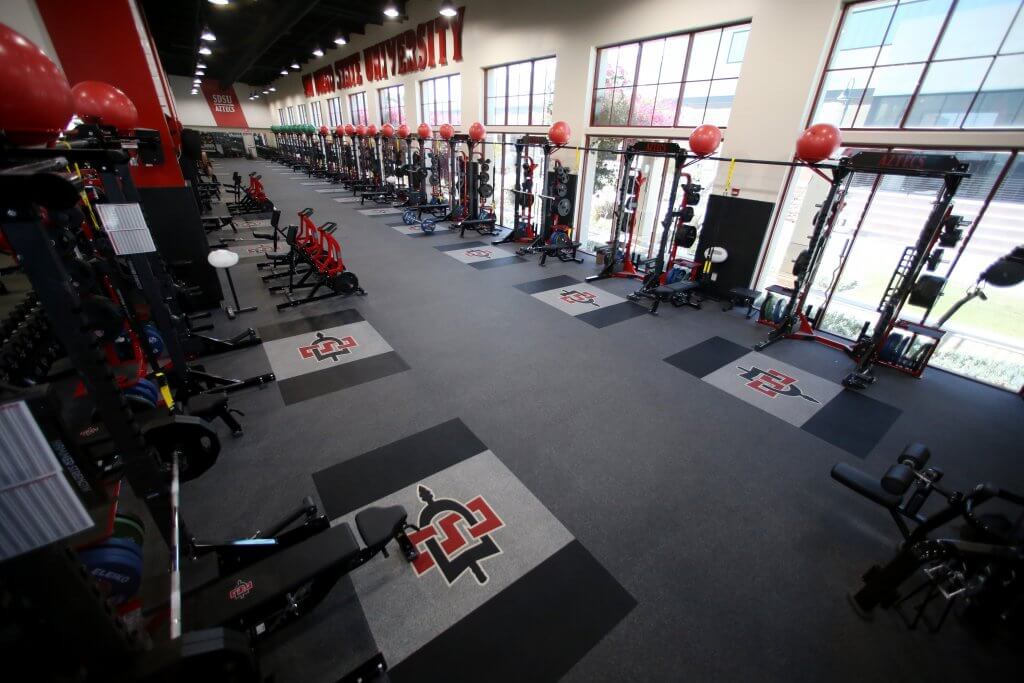 On Campus
Students at all levels are also looking to have fitness and wellness integrated into their campus environments. Athletic training facilities are often showcased to entice students to choose a particular school over another. Event student housing authorities want to showcase wellness and recreation options: "it's critical to be proactive in engaging current residents, as well as tapping into future residents and the local community and businesses. For "encouraging residents and even parents to share stories about their life" on campus include recreation in almost all examples, including "friendships shared and memories made."
More often than not, those memories wind up on social media, digitally shared and liked by much larger audiences than just the sharer. Word of mouth marketing is powerful, and using highly popular fitness destinations to share social experiences is a marketers dream. Patrons who appreciate, and actively share, their experiences in your fitness facility become trusted advocates who champion those experiences to their own group of followers. You can't buy endorsements that are better than that.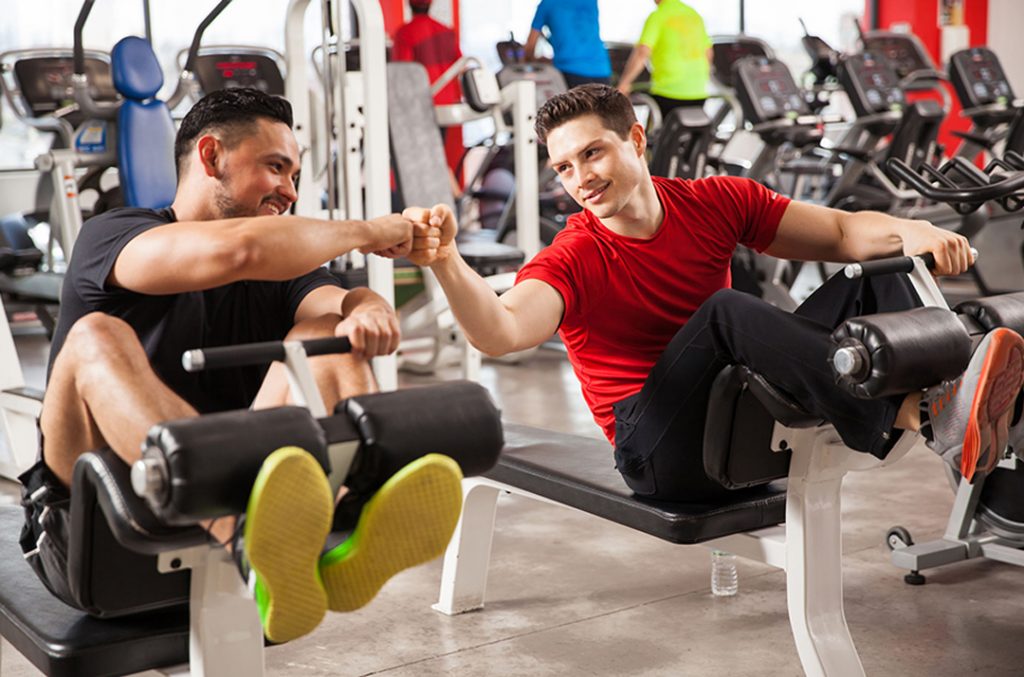 Be aware, however, that if experiences are not ideal, those get widely shared too, and encourage others to pile on if they also have negative feelings to share. Marketing your fitness facility if you don't have updated equipment in good working order can be a recipe for reputational disaster.
In the Community
It's happening all over the country. Massive community centers that are becoming the hub for tens of thousands of local residents, offering fitness and athletic options of all kinds, plus recreation and recovery options to keep community members coming through the doors. Many rec centers these days are multi-million-dollar enterprises that offer Olympic pools and basketball courts, alongside impressive cardio and strength floors and even cryotherapy chambers and golf simulators.


"The most successful fitness facilities strike a balance between introducing new exercise and equipment elements, and maintaining a classic foundational core, to provide a fitness experience that's both trusted and innovative at the same time," said Tim McCarthy, EVP of sales and marketing for Advanced Exercise, a leading fitness equipment and facility design company with more than 30 years' experience in the industry. "Plus, you have to watch for trendy products that don't hold up well in high-use environments. There's a whole new level of quality, safety and durability that's required in commercial fitness settings like multi-family housing, hospitality, community recreation centers, multi-tenant office environments, corporate gyms, etc."
The Advanced Exercise team stands at the ready to help you with creative ways to innovate, update and showcase fitness facilities of all types. With strong expertise in designing and equipping fitness spaces for any and all interests, Advanced Exercise consultants can help identify, clarify and create those exceptional community qualities that set your offerings apart from the crowd.
About Advanced Exercise
Founded in 1986, Advanced Exercise is a leading fitness equipment and facility design resource, combining more than 30 years of design expertise with access to top fitness, wellness and recreation equipment brands to help clients create fitness experiences specific to the needs of their distinct communities. Advanced Exercise fitness consultants work with clients to maximize the use of available space in any facility, sourcing the best new or used equipment solutions for diverse ranges of fitness amenity end users. For more information on fitness equipment and facility design services, visit advancedexercise.com or call 800-520-1112 to connect with one of Advanced Exercise's experts.