It's by far the largest piece of equipment in any fitness facility. It's used by every visitor, every time they come. It's expected to be clean, functional, safe and durable for years without complicated maintenance. It's largely ignored or unnoticed, unless it's causing problems. It is the floor.
If you think it's a stretch to consider the floor a piece of equipment, consider this: 66% of every fitness facility visitor spends at least 20 minutes doing exercises on the floor. From stretching to yoga, free weight routines to speed and agility drills, the floor ranks highest on time and contact when it comes to equipment. Like skin is the largest organ of the human body, the floor is the largest piece of equipment in the fitness facility. As such, its role is far more important than many people think.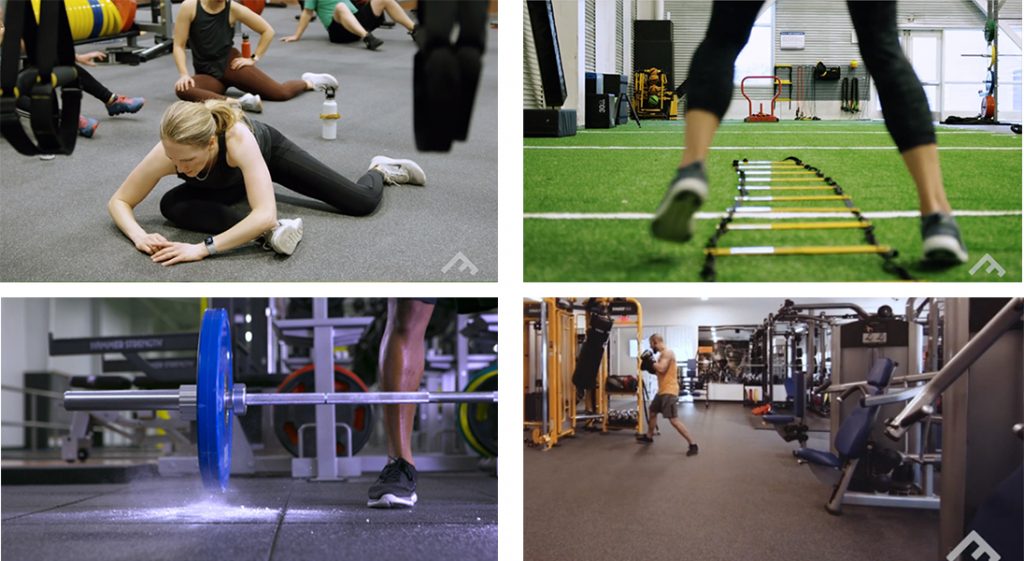 "Flooring is critical in two areas: safety, which includes cleanliness and hygiene, and noise reduction," says Ryan Taylor, a long-time fitness flooring specialist and fitness design consultant with Advanced Exercise. "There's incredible technology that is ingrained in the materials for performance flooring that many people don't know about, and it's all about managing impact and surface hazards better than ever before."
Performance flooring is specifically valuable to mitigate injury, which is rightfully the leading topic of conversation when it comes to physical fitness. Rubber underlayments from fitness flooring pros like Ecore Athletic add cushion and impact absorption that address a wide range of needs. For running along an indoor track, the impact absorption of the right performance flooring can save knees, joints and chiropractor visits, while weightlifting (and weight-dropping) activities require surfaces that are firm foundations yet can absorb more extreme energy transfer.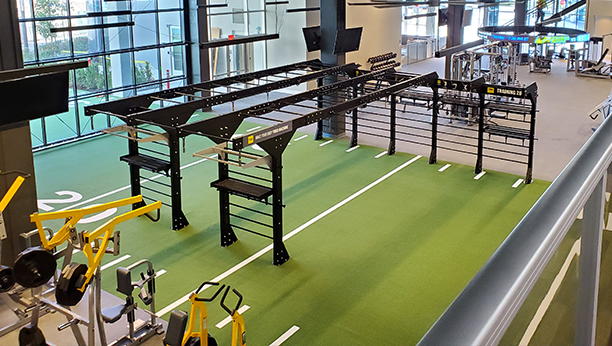 Acoustics also play a large part in the performance flooring selection. Whether you're in a smaller multi-family fitness space, a huge municipal recreation center or any fitness facility in between, the noise created by weight stacks dropping or exercise routines of any kind can be deafening. A key function of performance flooring is to reduce the noise in and between functional fitness spaces. This is where non-performance flooring fails spectacularly – just ask the downstairs tenants.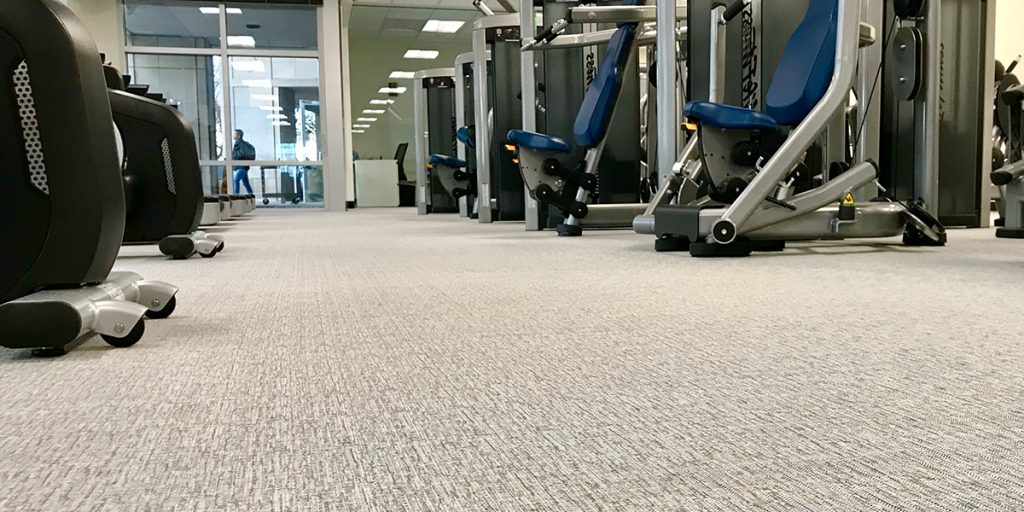 On top of the technical aspects of energy and noise absorption, performance flooring has to be easy to clean and KEEP clean, as hygiene is part of the safety expectations in any fitness environment. New woven vinyl performance flooring products from companies like bWell Flooring are made from antimicrobial materials that are designed specifically to resist bacteria growth. Combining a rubber underlayment with the aesthetically impressive woven vinyl, fitness facilities can combine impact-reducing performance with a nice-looking stain-, mold- and mildew-resistant floor treatment that actually compels participants to get down on the floor and stretch out.
Whether the fitness space is on the small size, or skews towards the massive end of the scale, upgrading to performance flooring is an investment that requires consideration and planning.
"Many people ask 'what is performance flooring'? Performance flooring is a surface that works in conjunction with the body's movements," offers Bob Dicandia, an expert fitness design consultant from Advanced Exercise who recently completed a performance flooring overhaul for a 62,000 square foot recreation center in Chandler, Arizona. "Flooring projects are more complex than people think," added Dicandia. "Because it's the foundation of the fitness facility, flooring affects every other fitness component. If you mis-handle the floor, it can affect the whole environment."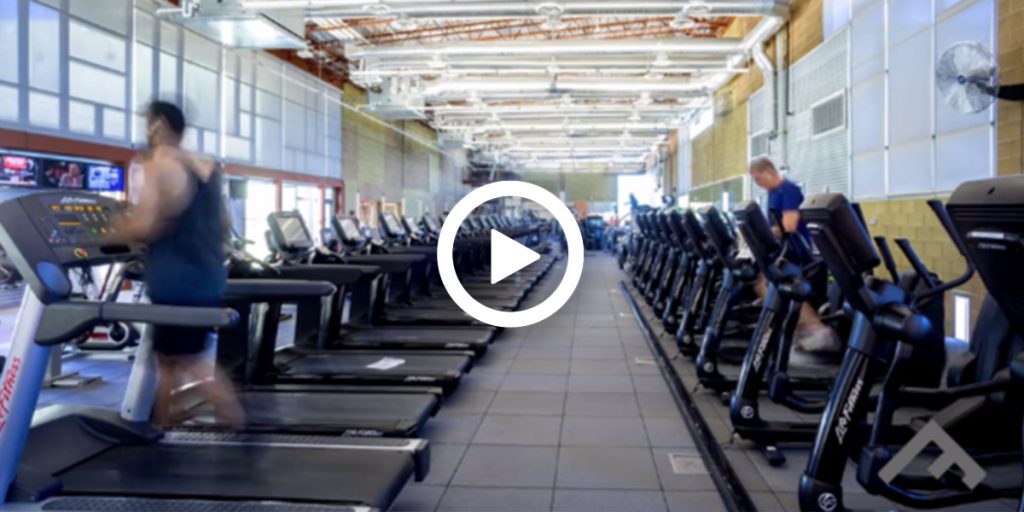 After extracting and resetting over 100 pieces of equipment; removing the old, compacted flooring; preparing the sub floor (including careful treatment of electrical boxes, cables and wires under the floor); leveling the floor and installing the new performance floor as a cohesive, level surface; it's easy to see why performance flooring projects are often underestimated. However, the end result improves the safety, health and longevity of the entire fitness facility and the community that uses it.
After the Tumbleweed project was completed, the recreation manager for the city of Chandler, Arizona had this to say: "Thank you so much for all that you and your crews accomplished. The project was on-time and finished ahead of projection. The City very much appreciates the hard work and the results of the project."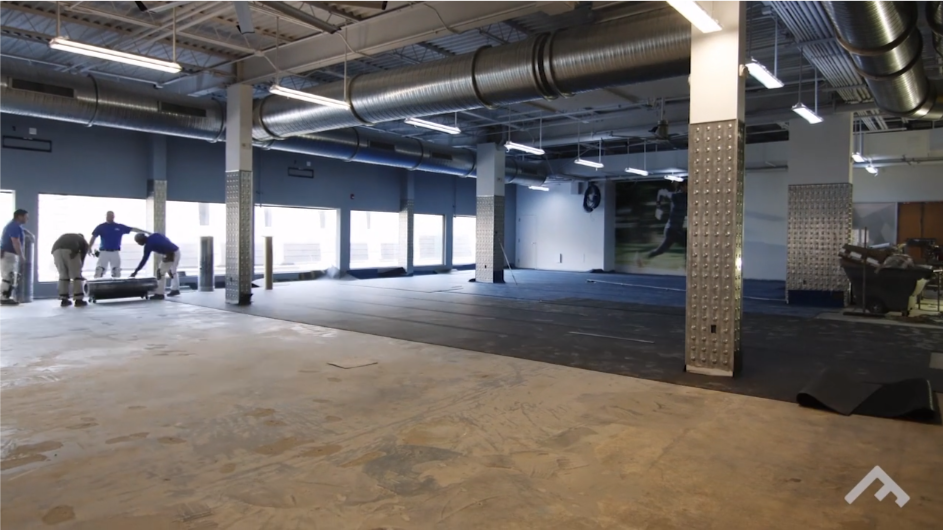 Clients who are considering performance flooring options are universally impressed with the impact the upgrade makes on the fitness experience. "Though they can be complex projects, clients who plan and prepare for the entirety of the process see tremendous returns on their performance flooring investment," adds Taylor. "The forgotten floor becomes an attraction and a benefit you can promote to your community."
That process includes multiple steps: demolition, cure time, floor prep and materials handling, including moving equipment out and resetting it after. Even waste handling and recycling comes into play.
It might seem like a lot, but as the one piece of equipment that everyone is involved with, it evens out. "When you're planning the fitness experience for your community, it's not just the mix of cardio, strength and functional fitness equipment you need to take into consideration," concluded Dicandia. "The flooring is crucial, as it's the most significant and impactful piece of equipment you have."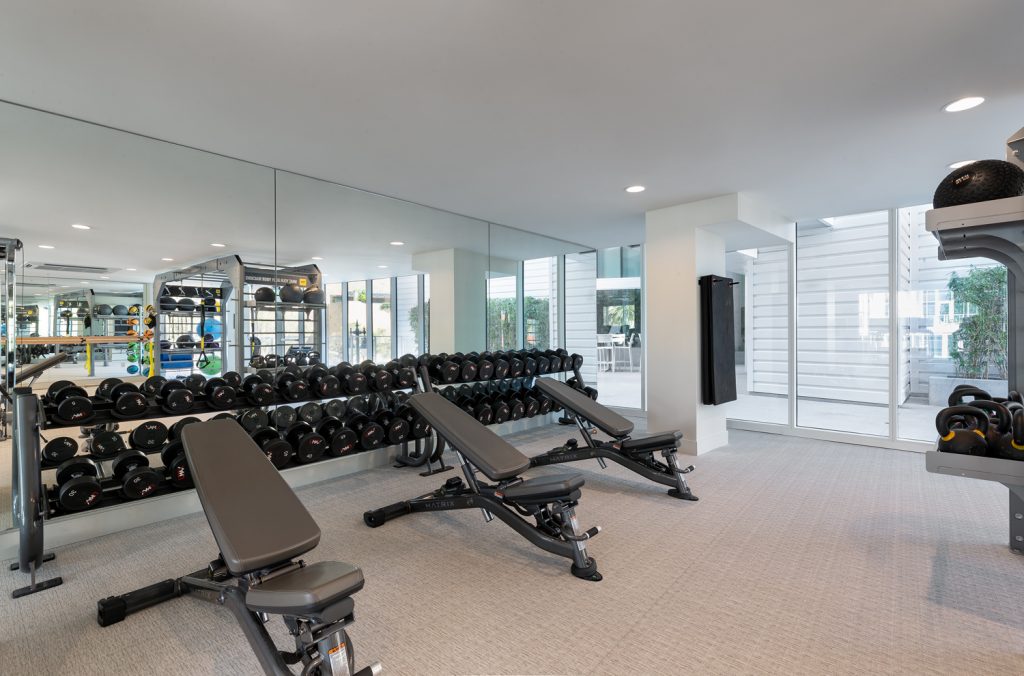 The Advanced Exercise team stands at the ready to help you with performance flooring projects for fitness facilities of all types. With strong expertise in designing and equipping fitness spaces for any and all interests, Advanced Exercise consultants can help identify, clarify and create those exceptional community qualities that set your offerings apart from the crowd.
About Advanced Exercise
Founded in 1986, Advanced Exercise is a leading fitness equipment and facility design resource, combining more than 30 years of design expertise with access to top fitness, wellness and recreation equipment brands to help clients create fitness experiences specific to the needs of their distinct communities. Advanced Exercise fitness consultants work with clients to maximize the use of available space in any facility, sourcing the best new or used equipment solutions for diverse ranges of fitness amenity end users. For more information on fitness equipment and facility design services, visit www.advancedexercise.com or call 800-520-1112 to connect with one of Advanced Exercise's experts.