Whether you're building from scratch or upgrading and redesigning, creating a compelling fitness experience for your community takes organization, vision and direction, resources and coordinated timing. It's not an "off-the-shelf" purchase, so be sure to synchronize not only your own internal timing but also the timing needed by manufacturers and vendors in order to bring your vision to life.
'Tis the Season
Some say that January and the influx of New Year's Resolutions is the high season for fitness, when facilities are at their busiest to accommodate newfound momentum. To be ready for a January debut however, the months leading up to it need to be outlined to make sure that floor plans are ready, equipment ships at the right time, technology connections are activated, floors are installed, and current day-to-day work is not disrupted along the way.
In many cases, organizations take advantage of summer vacation timeframes to get fitness facility construction done while fewer people are around. If you're upgrading an existing fitness facility, summer works well as many fitness enthusiasts are taking advantage of outdoor options more often and they can more easily forgive the limitations that come with remodeling.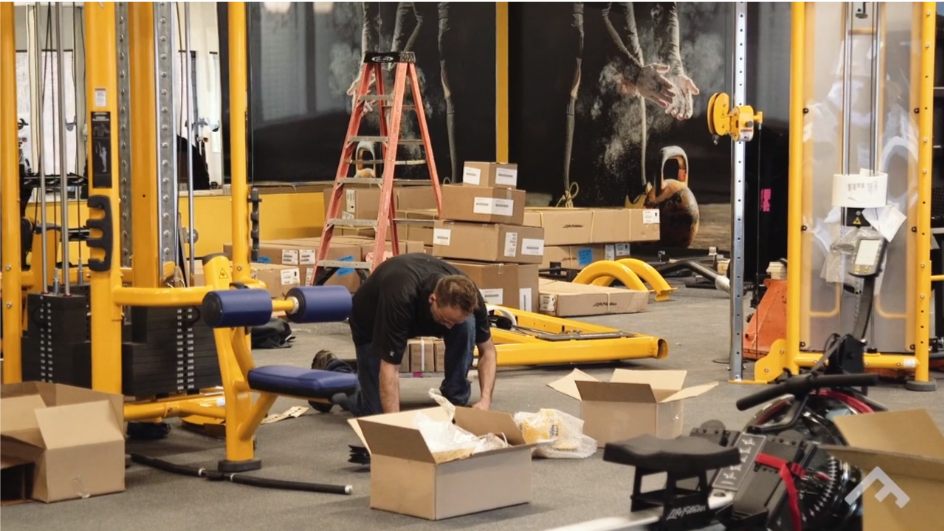 In some market sectors, like hospitality, summertime is the busiest time of year, when you want everything up and running to perfection. Not an ideal time for "pardon our dust" patience to be put to the test. "The key is to pace your fitness facility design, construction and installation so that the work can be as minimally disruptive to your organization as possible, and everyone's timing is different," says Tim McCarthy, EVP of sales and marketing for Advanced Exercise, a leading fitness equipment and facility design company with more than 30 years' experience in the industry.
Tried and True vs. Early Adoption
In the car business, the introduction of new models triggers the previous year's product to be discounted, even if it's still brand new. "It's common for inventory reduction sales and other warehouse promotions to include popular new-in-box equipment," offers McCarthy. "We stock up on select products to make sure that we have models on hand, but warehouse space is finite and a few times each year we offer deals on demo units, overstock and new-in-box previous year models. If you're looking for a deal at the right time, it can work out really well." It should be noted that this strategy is best for singular items that don't necessarily have to match a whole fitness floor of coordinated equipment.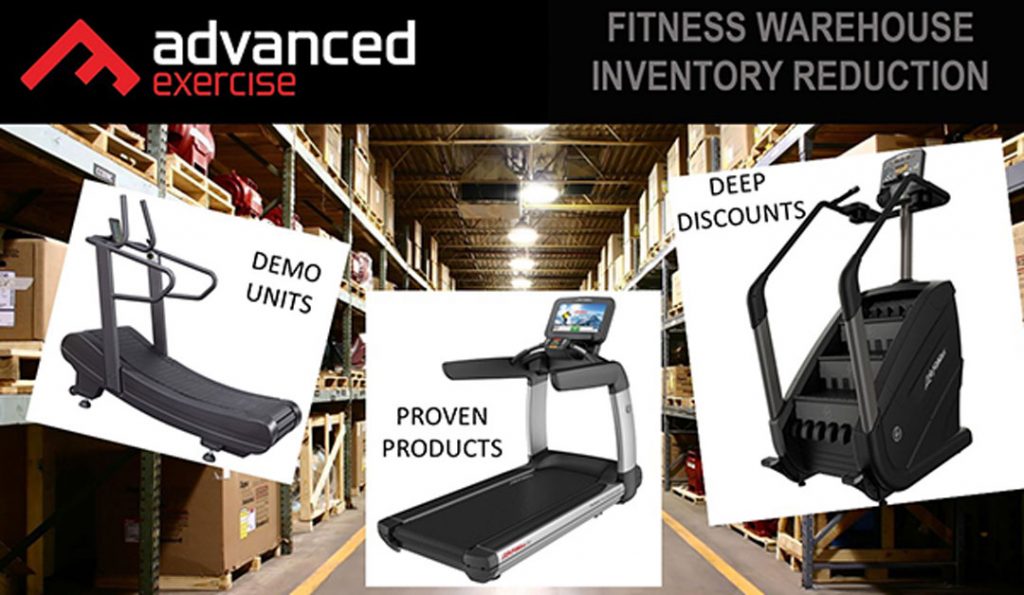 To preserve the innovation curve, fitness manufacturers may retire whole product lines or models, opening up the opportunity to acquire premium product at more economical prices. You can purchase in bigger batches this way, but it's best to work with a trusted distributor like Advanced Exercise to make sure that service and warranties for the product are continuously supported.
Delivery Buffer Zones
With the desire to create a competitively compelling fitness experience, every project has elements that make it stand out. Oftentimes those elements include trend-setting equipment and integrated-technology options that are in demand from multiple angles. Standard equipment delivery timeframes can be anywhere from two to 12 weeks, depending on the product. If the product is in high demand and frequently sold out or backordered, 16 weeks might be more realistic. If you want to customize your options, that adds another layer to the timing consideration.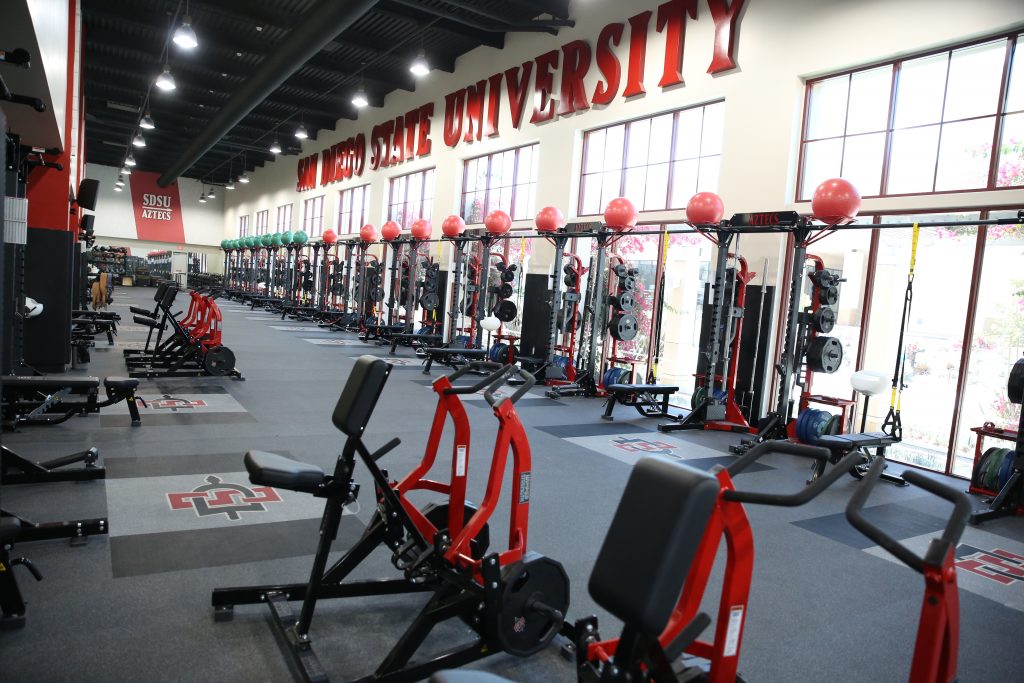 "Manufacturer and vendor lead times can be days or weeks long, depending the on the product," adds McCarthy. "The beauty of custom options is that you can really make your fitness assets unique using customized construction, colors, branding and accessory options, but that can add a bit of time to the end delivery."
Unforeseen circumstances (i.e. labor strikes, tariff imposition on materials, etc.) can also add to manufacturing lead times, so just be aware that, in the world of fitness facility creation, on-demand delivery isn't usually an option.
Lead or Follow the Budget Cycle
Another aspect of timing your fitness facility investment has to do with your budget cycle. From flooring to equipment, technology to training, deposits will come due in advance of ordering equipment, and balances will be due upon install, and those two instances may be months apart.
"Some clients want to get ahead of the budget curve to make sure that they get the exact result that they've planned for, prioritizing the fitness investment knowing that their return is absolutely solid" concluded McCarthy. "Other clients have to wait and see what budget surplus might be available before their fiscal year ends, and timing is tighter to get those purchases made and installed prior to the budget window closing. We work with any and all circumstances, with a huge variety of budget ranges, to make sure that the fitness facilities are the best they can be."
Everyone's timing for these complex projects is different, and timing the project stages just right can save you headaches, time, effort and money if all of the elements align. Each member of the Advanced Exercise team is an expert at knowing what to expect and when during the creation of fitness facilities of all types. With strong expertise in designing and equipping fitness spaces working with any client's seasonality, budget, and product mix expectations, Advanced Exercise consultants can help make it all fit together like clockwork.
About Advanced Exercise
Founded in 1986, Advanced Exercise is a leading fitness equipment and facility design resource, combining more than 30 years of design expertise with access to top fitness, wellness and recreation equipment brands to help clients create fitness experiences specific to the needs of their distinct communities. Advanced Exercise fitness consultants work with clients to maximize the use of available space in any facility, sourcing the best new or used equipment solutions for diverse ranges of fitness amenity end users. For more information on fitness equipment and facility design services, visit advancedexercise.com or call 800-520-1112 to connect with one of Advanced Exercise's experts.