They say that the devil is in the details, and when you're building or updating a facility there are literally millions of details to manage. From details on design, to managing architects, contractors, bids, inspections, approvals and countless other items, there's justification behind the evil reputation of fine print. Fitness, recreation and wellness areas can add additional elements into the mix: safety, accessibility, weight tolerances, acoustics, technology etc. Fitness adds a whole new set of details to take into account.
Before you begin, you need to know four things to create a stellar fitness experience in whatever space you've got. Knowing these four things at the outset will save time and money and prevent numerous hurdles and headaches throughout the process.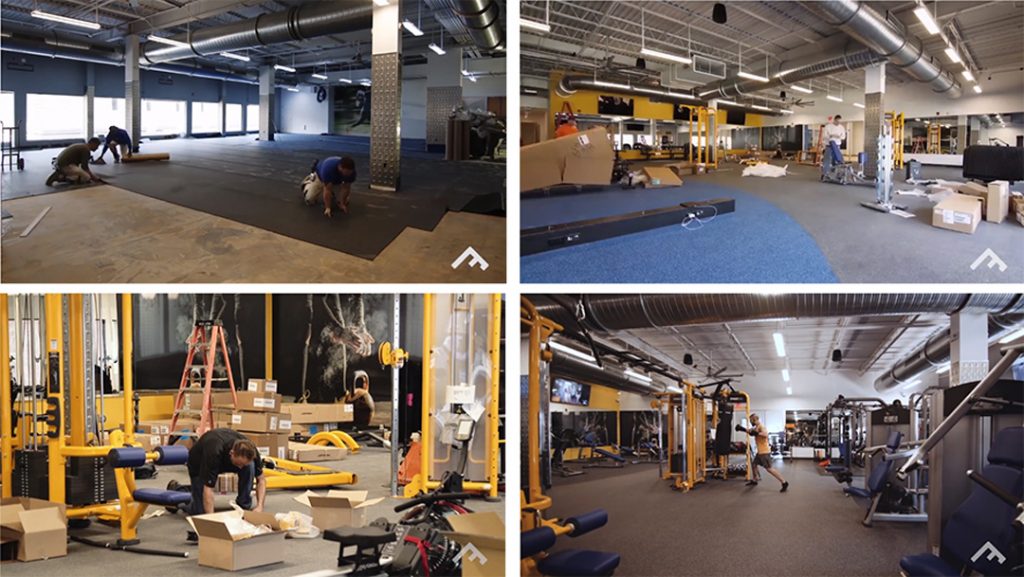 1. Know Your Audience
What kind of community are you building a fitness space for? Do you want to attract a particular audience and, if so, is it an audience you already know or not? These are deceptively simple questions that require detailed answers, especially when it comes to fitness and wellness needs. Different audiences have different needs, interests and capability levels. Since it's not possible to be "all things to all people" you have to choose.
When building a new recreation center in a bustling community in Utah, manager Penn Almoney admits that the team had to take a hard "look at the demographic, see who our primary target was, see if we could meet the needs of a community that's growing, as well as some of the general needs of the population as a whole." From that, prioritize what means the most to the long-term success of the project, and plan around those audiences first.
2. Know What's Hot and What's Not
Whether it's functional fitness, high impact interval training (HIIT) or group fitness options, trends matter – if only to break up any monotony in fitness routines. Every audience is looking for cool new things to try, and they'll flock to the facilities that keep them interested and engaged.
"The most successful fitness facilities strike a balance between introducing new exercise and equipment elements, and maintaining a classic foundational core, to provide a fitness experience that's both trusted and innovative at the same time," said Tim McCarthy, EVP of sales and marketing for Advanced Exercise, a leading fitness equipment and facility design company with more than 30 years' experience in the industry. "Plus, you have to watch for trendy products that don't hold up well in high-use environments. There's a whole new level of quality, safety and durability that's required in commercial fitness settings like multi-family housing, hospitality, community recreation centers, multi-tenant office environments, corporate gyms, etc."

Almoney echoes that concern, as layout and equipment choices are critical to avoid costly mistakes. "We had a general layout for the building, but we didn't know how many pieces of equipment for cardio, how many ellipticals, how much free weight versus selectorized balance we wanted," said Almoney, who wanted to match up audiences with trends to see what might work best for his facility. Valuable insights were shared through his connection to Advanced Exercise, a resource that Almoney relied on for key decision-making information. "Anything that's trending now they have access to, and they've got data to back up use patterns from different demographics," he said.
It's also vital to know what trends to avoid based on challenges that may not be widely known. A hugely popular fitness brand that attempted to enter the commercial market is now quietly backing away from that strategy, as their customer data and technology requirements, combined with limited lifespan equipment, doesn't meet the experience or usability standards of the commercial marketplace. "If users get frustrated because they can't complete their workouts or the experience isn't as promised, they tend to blame the facility instead of the equipment manufacturer. That's not a good position to be in, and facilities are taking extreme care to make sure that their fitness investments are solid over time, not just chasing the hype of the moment."

3. Know the Boundaries
Every project has unbreakable rules that govern its completion: budget, timing, available space, legal access requirements, etc. It's important to know the "sacred cows" before you even get started, as creative work-arounds are often necessary to make all the pieces fit together.
Knowing your internal boundaries (budget, timing, innovation and technology tolerance levels, etc.) is one thing, as you'll want to have a good handle on those elements from the beginning. The ability to navigate external rules and requirements is a whole different challenge. It's like the difference between knowing your personal finances and being a professional CPA/tax advisor. For the external rules of fitness facilities, an expert can be not only valuable but also necessary.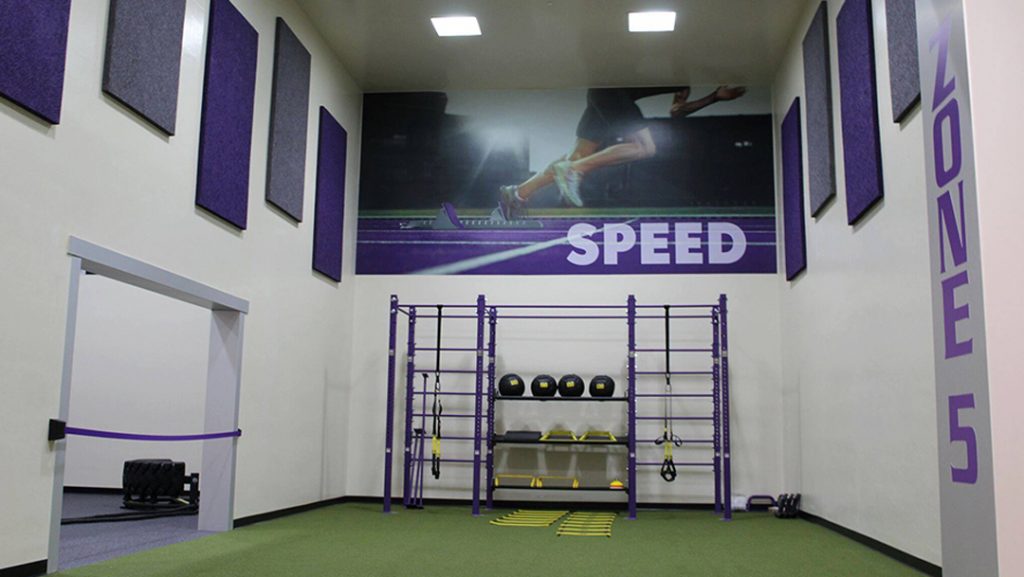 In Kansas, an innovative fitness project converting a set of racquetball courts into fitness zones, each with a different theme, was both creative and fun, but there were new rules to having strength equipment installed that didn't apply when the facility was merely a court with high walls and a door. The floor weight tolerances need to be right, the bolt-down requirements for certain equipment (like suspension training rigs) need to be followed. For cardio equipment, power and technology requirements come into play. Accessibility is also an issue, as there needs to be adequate space around equipment to comply with ADA rules (for equipment accessibility). For every type of space, piece of equipment, flooring choice and "in-use" environment, know what boundaries you need to work within.
4. Know When to Ask for Help
Even though you're an expert facilities manager, designer or contractor, that doesn't necessarily extend to the fitness arena. Add fitness expertise into the mix when you need it. "You want to bring in the experts, partner with them early on, they'll give you valuable insight," offered Almoney, who is working with a large network of departments and supervisors who are responsible for the outcome (and who have to give approvals along the way). Involving subject matter experts, like fitness design and equipment consultants when you're working with a fitness and recreation space, "gives people the opportunity to make decisions based on facts." And that, according to clients like Almoney, is a necessary down payment on future success.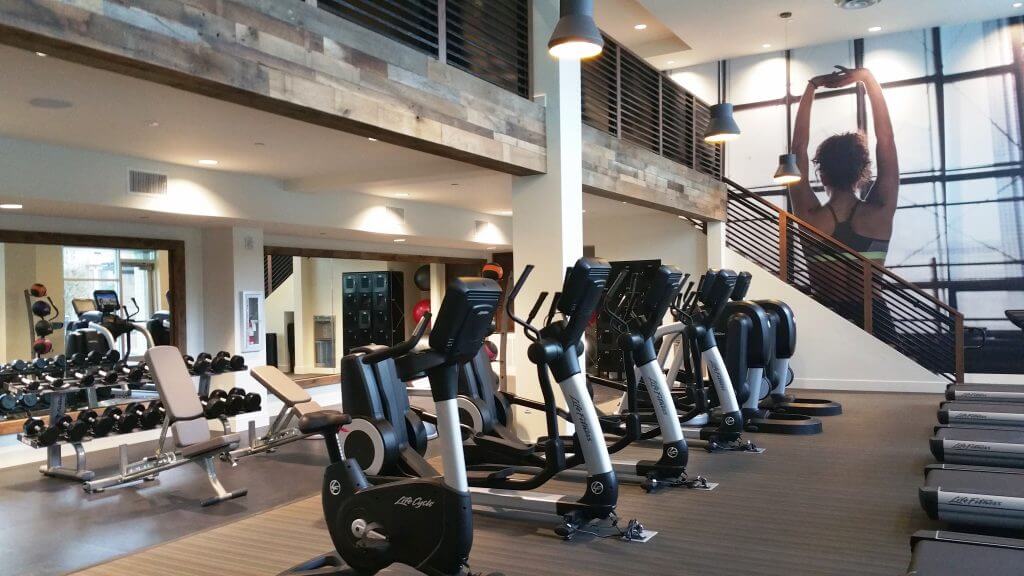 "To keep up with every innovation in the market, to know the ins and outs of multiple equipment lines, and to understand the implications of different choices and elements for different communities, is a serious investment and commitment," added McCarthy. "As with any professional team, different skill sets fill particular roles on the project. When you're working on a fitness space, you want experts on your team that bring substantial fitness knowledge depth and breadth to the table on your behalf."
The Advanced Exercise team stands at the ready to help you with the vast number of details needed to create, update or visualize fitness facilities of all types. With strong expertise in designing and equipping fitness spaces for any and all interests, Advanced Exercise consultants can help identify, clarify and create those exceptional community qualities that set your offerings apart from the crowd.

About Advanced Exercise
Founded in 1986, Advanced Exercise is a leading fitness equipment and facility design resource, combining more than 30 years of design expertise with access to top fitness, wellness and recreation equipment brands to help clients create fitness experiences specific to the needs of their distinct communities. Advanced Exercise fitness consultants work with clients to maximize the use of available space in any facility, sourcing the best new or used equipment solutions for diverse ranges of fitness amenity end users. For more information on fitness equipment and facility design services, visit www.advancedexercise.com or call 800-520-1112 to connect with one of Advanced Exercise's experts.