5 Fresh Ideas to Jump-Start Fitness this Spring
With Spring officially here, the weather getting warmer, and pandemic restrictions starting to ease a bit, new additions to encourage more exercise engagement are on the rise. After months of solitude and restriction, new equipment and possibilities are getting people excited to get back to dormant fitness routines. We've outlined five of the top fitness trends for Spring that have people excited to get moving and active.

1. Why try YBell? Here's why…
The coolest new weight concept is the merger of kettlebell and dumbbell, push-up bars and med balls. It's called a YBell. A great little space-saver, a few YBells can replace racks of free weights and still give you a versatile workout.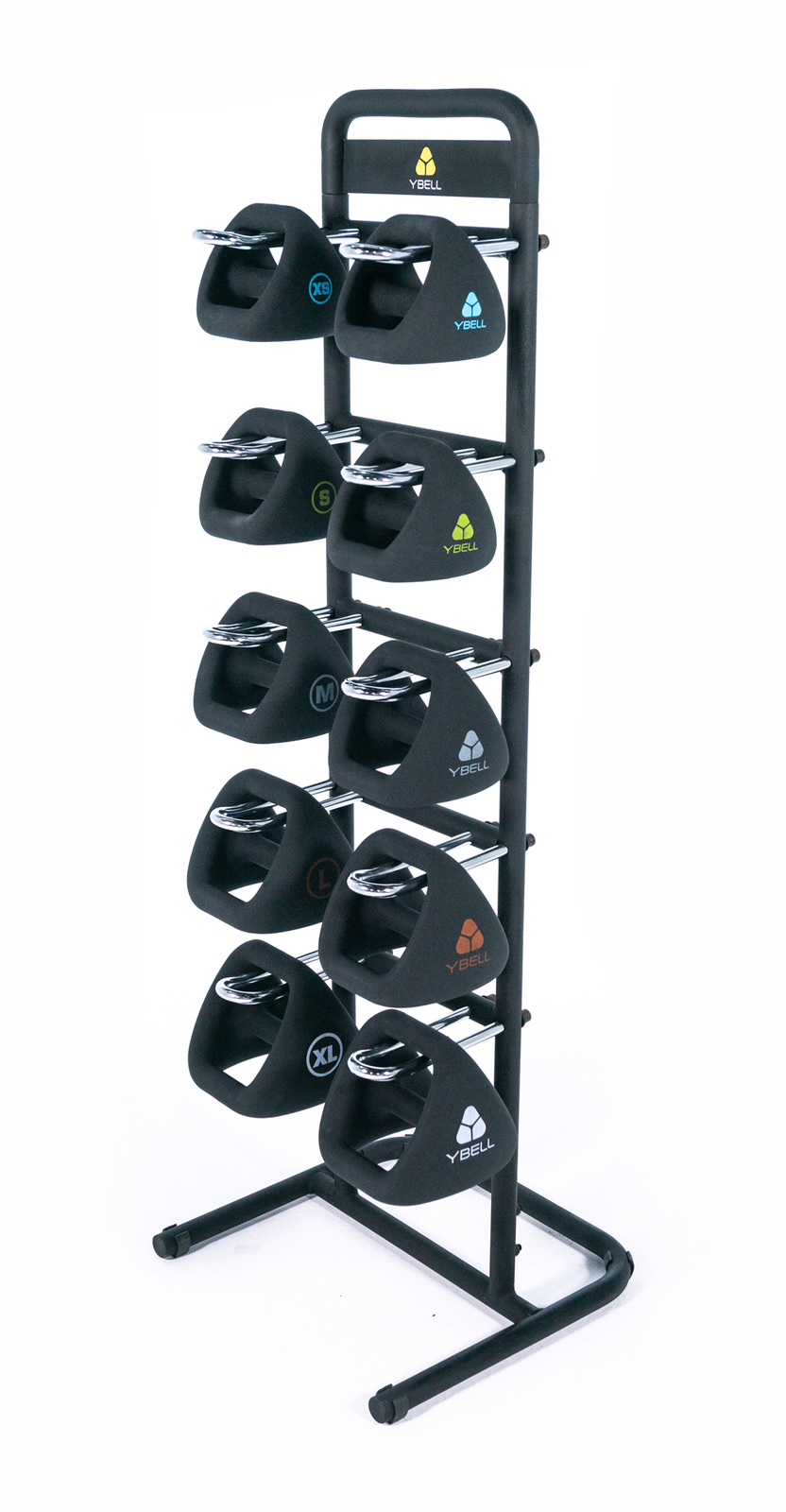 We're getting requests for YBells for use indoors and out, as they're easily transportable to an outdoor space, and with the versatility of literally hundreds of different workout movements and strength exercises, YBells offer a nice break from the norm.

Though some may find the grip unusual, YBells allow you to pursue a wide variety of muscle-building options with its ergonomic design and adaptability. There's an app (of course) that can guide users towards a full spectrum of exercises, and how to execute them safely, helping prevent injury, using the YBell.

"We just became a YBell distributor and have had multiple requests pour in for these, as the flexibility really allows for all sorts of different uses," said Bruce Schlagel, VP of Sales for Advanced Exercise, one of the leading commercial fitness equipment distributors in the country. "Facilities can space people out, and with a few sets of YBells allow for a much more innovative use of space while everyone still gets a great workout in."

2. Let's Take it Outside!
Outdoor fitness areas are in demand, and they're starting to become more available as communities start to consider under-used or unused outdoor options as potential "outdoor gym" spots. From campuses and rec centers that have extra room around the track, to open greenbelts in multifamily communities, outdoor options abound.





Using galvanized all-weather materials to build outdoor fitness infrastructure, all sorts of new options are available to replicate equipment that would usually be found indoors. For instance, many people use cardio machines as part of their routine. Outdoor facilities can provide these movements and functions using equipment that works for different types of weather conditions, so their users can perform the same exercises with an open-air change in scenery.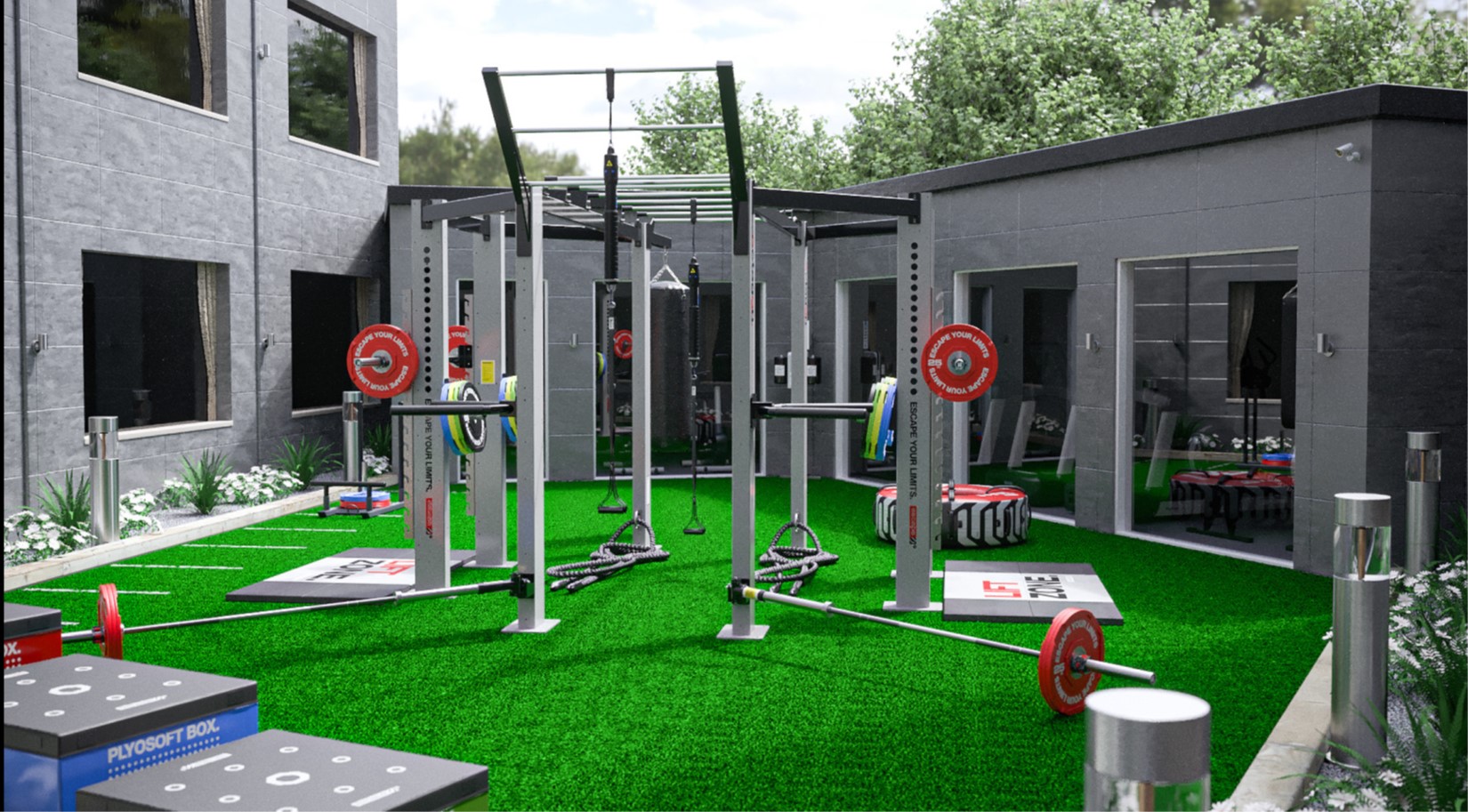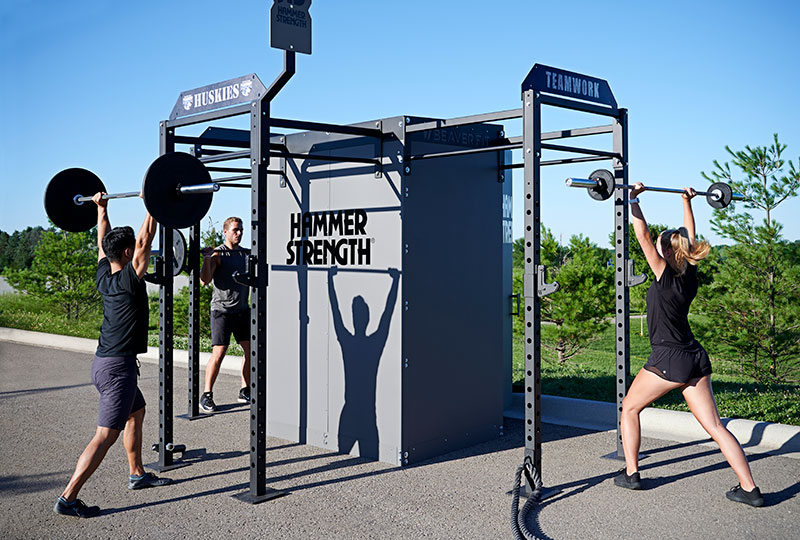 Outdoor fitness options have solved the social distancing issue for many facilities who may be space-constrained with indoor layouts. Many end-users are gravitating towards outdoor options, as a break in routine and a safer, more innovative way to keep active.

3. Boxes, Bags, and Tires (and NOT the ones you can find in the garage)
Innovative uses for oversized accessories are seeing a resurgence this Spring as fitness users tire (all puns intended) of using resistance bands and small-scale, home-workout elements. In an effort to "go big" when getting back into the gym, many end-users are motivated to incorporate movements and accessories that aren't usually available at home.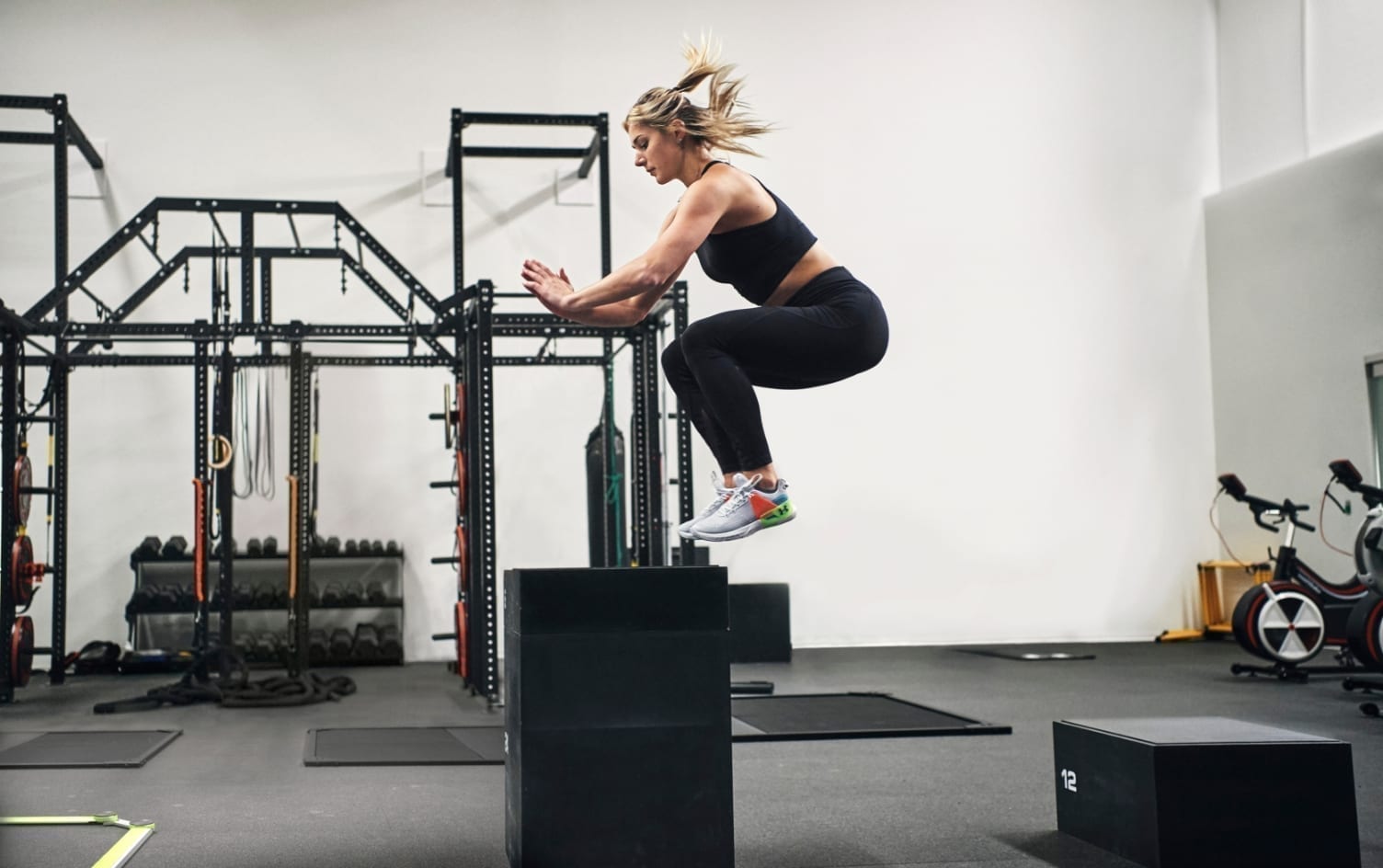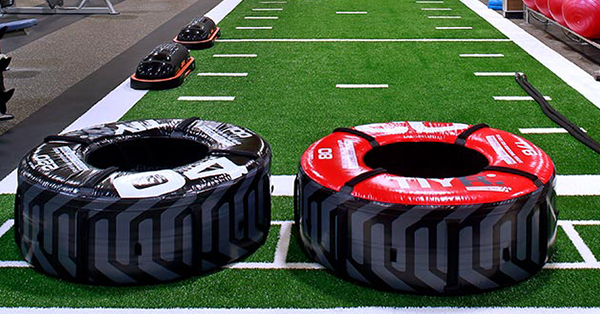 Accessories including soft plyo boxes (box jumps), heavy bags (used in boxing and kicking) and fitness tires (functional fitness) are seeing a renaissance with HIIT audiences everywhere. While many of these "impactful" accessories are easily transportable, and are often used indoors and outdoors, users are flocking back to these classic tools to exert their strength and power over objects larger than life.

Possibly driven by an homage to the pandemic battles that have been raging around the world, and getting some frustration out in physical exertion, being able to push training beyond "normal size" limits is a popular option for many in the current environment.

4. Slow Down – Stretch & Recover
On the opposite end of the movement spectrum from HIIT trends mentioned above, the importance of stretching to elongate muscles and prepare the body for more strenuous movements and the recovery post-workout to ease muscles and prevent soreness. Regardless of age, ability or athletic endeavor, stretch trainers and innovative stretch equipment is stand-in-line worthy at many fitness facilities, and recovery products like massage chairs or Theragun vibration tools are sought after more than ever. One of the most popular reasons that stretching exercises and recovery options, and the equipment that supports them, is seeing such popularity, is injury prevention.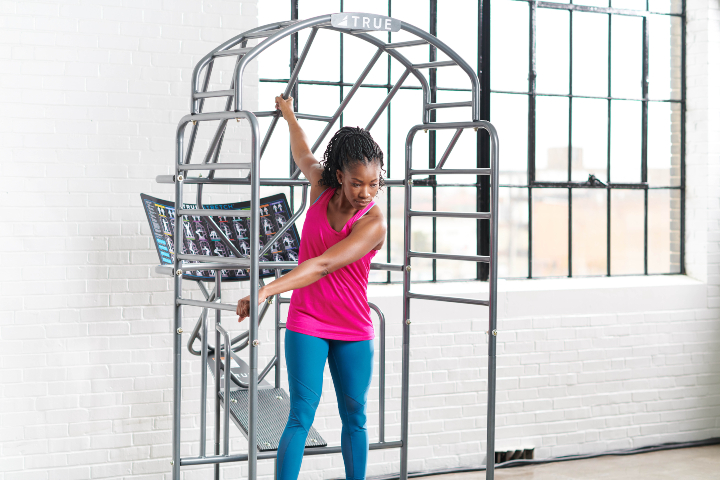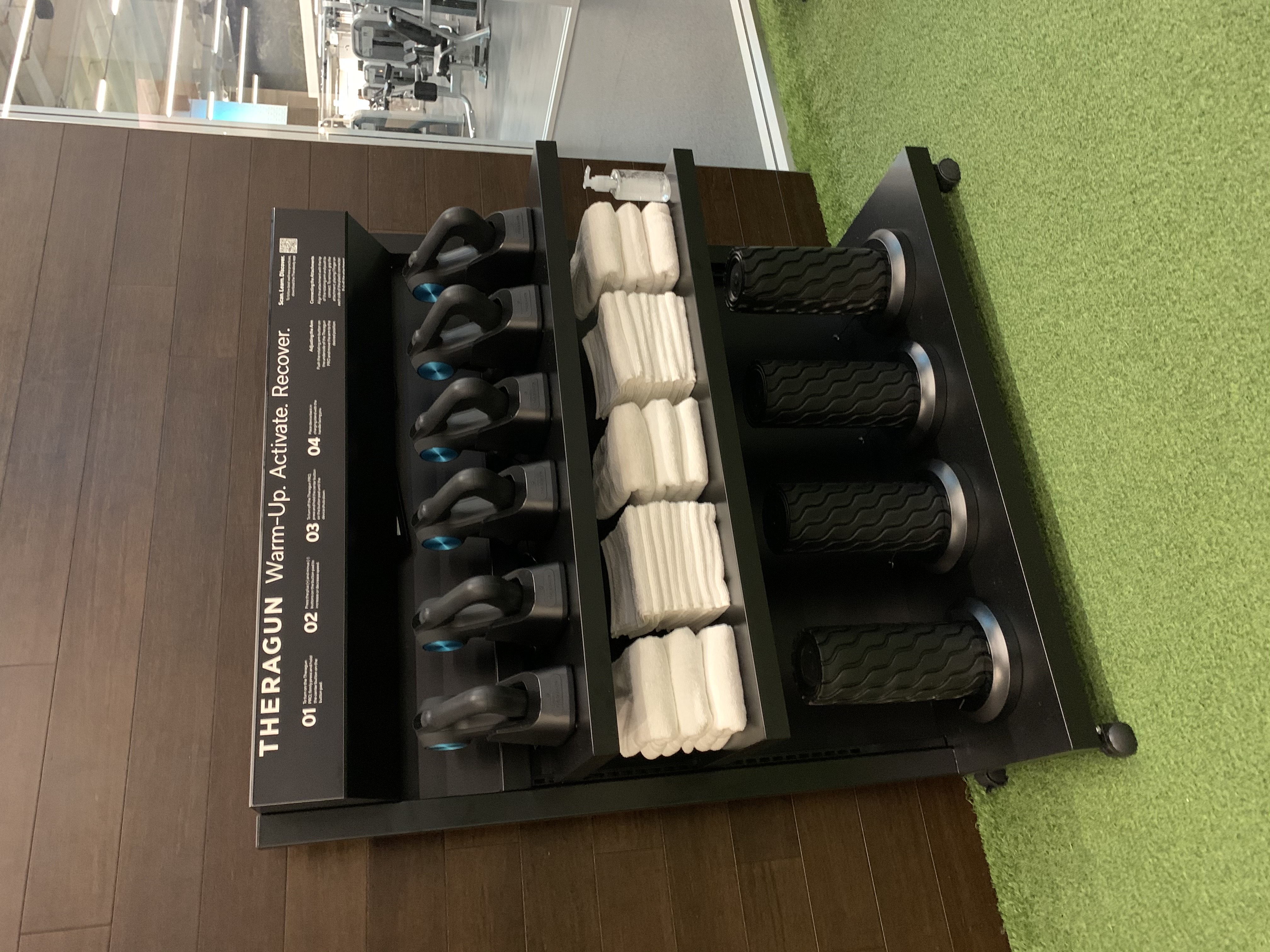 Stretching all muscle groups from shoulders and arms, to calves and hamstrings, products like the TRUE Stretch golf trainer are serving many more purposes than improving backswings and helping with shin splints. If your facility doesn't have a stretching station or some of the new equipment pieces that specialize in muscle stretching and agility, the time is now to look into it.

5. Turf Training
Another indoors or outdoors training option that's hot this Spring is all about the turf. Speed and agility training is big in functional fitness, and ergonomic turf tracks are helping athletes and fitness buffs have a dedicated, performance floor space that absorbs energy, helps prevent injuries, and makes you feel like an Olympian in progress.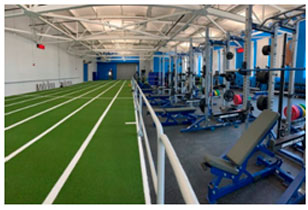 Turf options are much more versatile than they used to be – coming in a wide variety of colors and thickness options. Many are anti-microbial and easy-to-clean (a growing concern), and some are even recyclable. The most important consideration when it comes to choosing turf surfaces is the acoustic, safety, and ergonomic properties that make a performance turf floor so popular. "Injury prevention is a top issue in all fitness activities, and performance flooring with the right underlayment is a tremendous energy absorption and restitution aid," says Ryan Taylor, National Flooring Manager for Advanced Exercise. "Indoors or out, the right flooring surfaces can be the most important and impactful equipment investment that any facility makes."

The Advanced Exercise team can help fitness facilities equip themselves with any or all of the above. Since designing and equipping fitness spaces is what Advanced Exercise is known for, the team of expert consultants can help refresh the flow and spacing in your fitness facilities and provide innovative options to keep communities engaged and fitness at the forefront with high satisfaction and engagement levels.

About Advanced Exercise
Founded in 1986, Advanced Exercise is a leading fitness equipment and facility design resource, combining more than 30 years of design expertise with access to top fitness, wellness and recreation equipment brands to help clients create fitness experiences specific to the needs of their distinct communities. Advanced Exercise fitness consultants work with clients to maximize the use of available space in any facility, sourcing the best new or used equipment solutions for diverse ranges of fitness amenity end users. For more information on fitness equipment and facility design services, visit www.advancedexercise.com or call 800-520-1112 to connect with one of Advanced Exercise's experts.