Fitness and wellness for employees has become a top priority for employers across the nation, and the attention to keeping workplaces healthy and low stress has sparked innovative solutions for smaller spaces.
Though it's proven that physical fitness activities decrease stress and improve productivity, many office environments don't have space or resources to host a fitness center for employees. The same holds true for many other facilities, including personal homes, as the demand skyrockets for available fitness and wellness equipment for personal use.
Fitness and wellness solutions have long been out of reach for environments with less than 300 square feet to work with, that have many different people vying for regular access. But with the demand for more private fitness and wellness options, the team at Advanced Exercise put together a "Rejuvenation Room" concept that works well for small spaces, many users, and minimal budgets.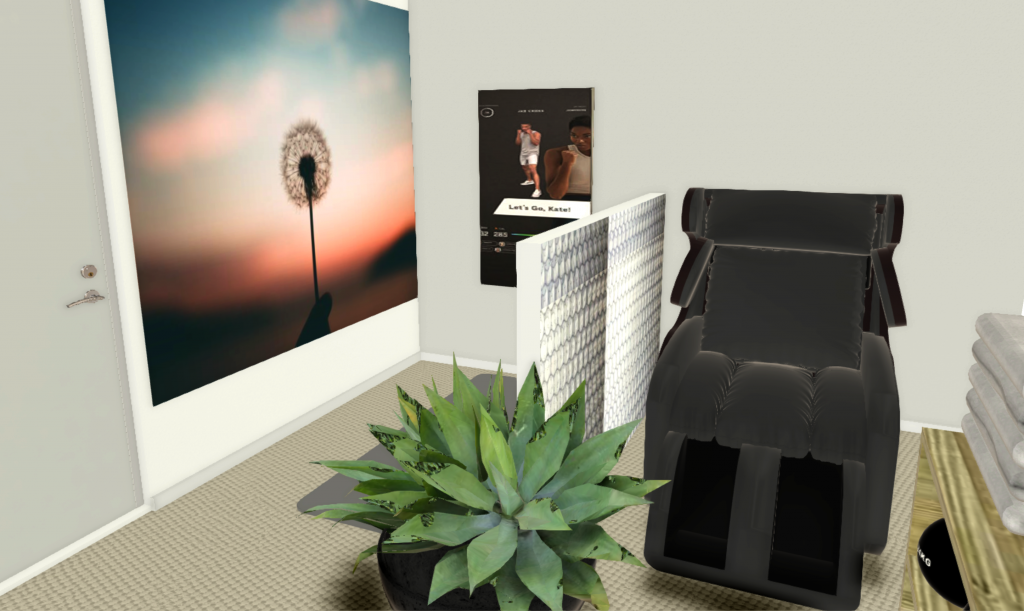 "It's not the first of its kind as a concept," admits Bruce Schlagel, vice president of sales at Advanced Exercise, "as employee wellness lounges and similar concepts are popping up in greater numbers. But we wanted to figure out a more private package, where employees could check out for a few minutes and destress through fitness and relaxation, and head back to work revitalized."
With an open cubicle or an un-used office, the "Rejuvenation Room" concept is an easy addition to an office environment, allowing employers to offer a unique benefit that is a recognized asset for employees. In as little as a 10' x 10' space, you can include a wide variety of functional fitness and stretching programs through equipment like The Mirror, an interactive fitness mirror with a virtual workout coach to guide you through short routines. The Mirror, a yoga mat, and a few light weights, and most people could find plenty of variety for a quick "reset" during their workday that helps them de-stress and find new levels of productivity.
"It can be a personal, private rejuvenation experience within a larger group setting, like an office," continues Schlagel. "Individuals can schedule private time to step away for a few minutes to focus on recharging."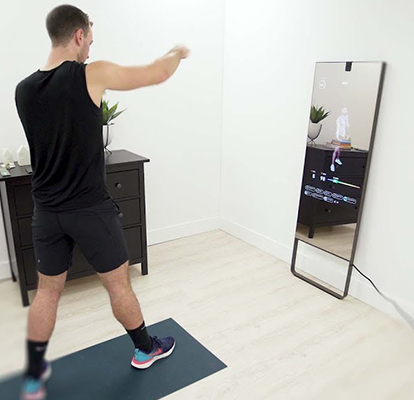 Beyond the fitness component, there are other ways to de-stress in a Rejuvenation Room. Massage chairs are seeing a huge rise in popularity, as they are programmable for intensity levels and many have intricate massage routines that are available at the touch of a button.
At a local Denver hospital's Employee Wellness Center, massage chairs are a mainstay at their small, on-site space where more than 500 employees take advantage of massage chair appointments, nutrition programs or Stress Resiliency Counseling programs. Though the Wellness Center is managed by an employee, the results are similar to unmanned options – with visitors reporting less stress, weight loss and general health improvement. "It only took me 5 minutes maybe 3-4 times a week to improve my health" said one participant, and she credits her employer for making that possible.
The fitness and relaxation combination, in a small space, offers benefits that far outweigh the investment, which starts around $7500 for a well-rounded package (and financing options are available that drive the cost down to about $250/month). Employers can make the investment back and then some with financial advantages in healthcare benefit cost reduction and other areas as participants report lower blood pressure and significant stress reduction. One study showed average blood pressure levels dropped by 6%, with heart rates lower by 4.3% and a remarkable 43.5% reduction in perceived stress levels after spending time in a rejuvenation space.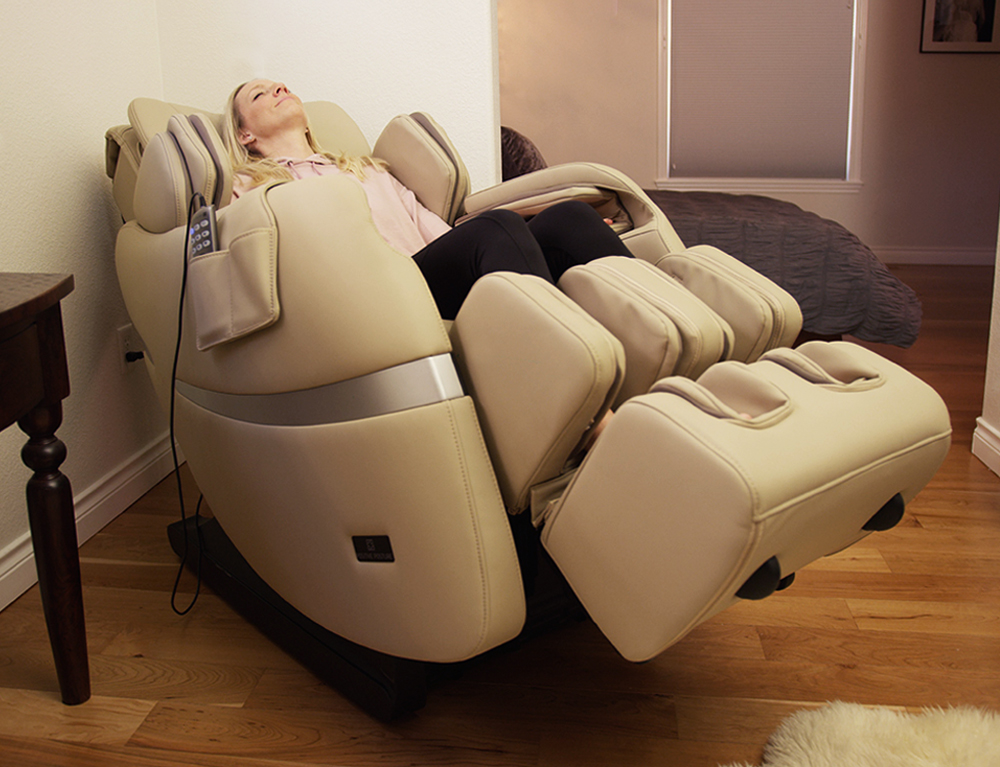 "From corporate offices to communities and campuses of all kinds, we're pairing a recovery focus with other small-space, interactive fitness options, helping clients who don't have room for a full fitness center create a rejuvenation space that appeals to everyone," concluded Schlagel.
Many progressive, wellness-minded companies happily report that employees who spend 15 minutes de-stressing come back happier, energized and ready to tackle new challenges. That's why many are prioritizing some sort of fitness and wellness option on-site, even if the only space to do so is small.
The Advanced Exercise team can easily help if you're interested in creating a Rejuvenation Room of your own. Having created the package from the needs expressed by clients, Advanced Exercise consultants can help create a Rejuvenation Room quickly from available inventory and for a minimal investment.
About Advanced Exercise
Founded in 1986, Advanced Exercise is a leading fitness equipment and facility design resource, combining more than 30 years of design expertise with access to top fitness, wellness and recreation equipment brands to help clients create fitness experiences specific to the needs of their distinct communities. Advanced Exercise fitness consultants work with clients to maximize the use of available space in any facility, sourcing the best new or used equipment solutions for diverse ranges of fitness amenity end users. For more information on fitness equipment and facility design services, visit www.advancedexercise.com or call 800-520-1112 to connect with one of Advanced Exercise's experts.